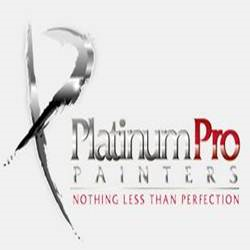 Giving the deck a good clean before staining or painting can't be overstated.
Toronto, Canada (PRWEB) July 10, 2014
Platinum Pro Painters (http://www.PlatinumProPainters.com/), the leading residential and commercial painting/renovating company serving the Greater Toronto Area, is offering an expert opinion on why staining may be a better option than painting.
"When dealing specifically with exterior painting on wooden decks or fences, staining is the more effective mode," says Todd Lacroix, president of Platinum Pro Painters. "Wood decks take a lot of abuse and exposure from the elements, and all of that rain, snow, and sunshine can eventually cause paint to chip and crack. With staining, however, that isn't a real issue." (Source: Lipford, D., "Whether to Paint or Stain a Wood Deck," Today's Homeowner web site; http://www.todayshomeowner.com/whether-to-paint-or-stain-a-wood-deck/, last accessed July 9, 2014.)
Lacroix explains that homeowners have choices as to how they stain their decks and don't necessarily have to go with a solid stain. For instance, applying a semi-transparent stain to decks and fences is a great alternative to traditional staining or exterior painting. It lasts longer, produces a uniform colour across the surface, and can hide weather-beaten wood better than the other options.
"Whether homeowners decide to paint or to stain their deck or fence, they should thoroughly clean the surface before applying any finish. Power wash and let it dry for about 20 minutes, and if mildew is present on the surface, then use some additional cleaning materials," Lacroix concludes. "Giving the deck a good clean before staining or painting can't be overstated."
Platinum Pro Painters is the premier painting and renovating company serving the GTA and surrounding areas. With more than 60 years of industry experience, Platinum Pro Painters offers its clients a full range of professional residential and commercial services, including exterior and interior painting, ceiling painting, epoxy floor coating, and popcorn removal. Platinum Pro Painters also provides a host of other services, such as driveway sealing, pressure washing, graffiti removal, vinyl and aluminium siding painting, and carpentry and home renovations. Areas served by Platinum Pro Painters' Ontario branches include Toronto, Oakville, Mississauga, Brampton, Cambridge, Kitchener-Waterloo, St. Catharines, Hamilton, Vaughan, Markham, Barrie, Orangeville, and Niagara Falls. To learn more about Platinum Pro Painters, visit the company's web site at http://www.PlatinumProPainters.com or call toll-free at 1-855-847-2468 (PAINT).