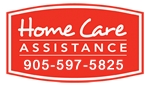 Get out and walk. If seniors can't do a full 30 minutes in one stretch, then break it up into different times of the day. Walking consistently does much more than people would think
Toronto, Canada (PRWEB) December 23, 2014
Home Care Assistance – Toronto/York Region (HomeCareAssistance-Toronto.com), the leading provider of non-medical, in-home senior care in the Greater Toronto Area, is weighing in on a recent study that cites the many benefits to walking for seniors.
A recent study published in the Journal of Psychology and Aging commented on how despite the noted benefits of walking, many seniors don't meet the daily suggested requirements, which the World Health Organization puts at 30 minutes a day for five days out of the week. The study showed that many seniors were discouraged from walking due to misconceptions of presumed negative side effects, but once those negatives presumptions were proven wrong and affirmed with positive benefits of walking, they were happy to engage in the practice. (Source: Notthoff, N. and Carstensen, L.L.., "Positive messaging promotes walking in older adults," Journal of Psychology and Aging, 2014 Jun;29(2):329-41. doi: 10.1037/a0036748; http://www.ncbi.nlm.nih.gov/pubmed/24956001.)
"It's the simplest and most cost-effective way to improve cognition and physical health for all seniors," says Lester Fix, Vice President of Home Care Assistance – Toronto/York Region. "Get out and walk. If seniors can't do a full 30 minutes in one stretch, then break it up into different times of the day. Walking consistently does much more than people would think."
Fix explains that caregivers at Home Care Assistance – Toronto/York Region understand the benefits of walking and encourage any capable seniors to enjoy strolls. Walking has been proven to have incredible benefits, both physically and otherwise, including the residual effect for seniors of feelings of independence. Walking is something they do on their own, step-by-step and at their own pace, which indirectly confirms that they are still in control of their everyday life.
He adds that Home Care Assistance –Toronto/York Region launched a successful campaign last year called Walk to Okinawa. This virtual walk set out to reaffirm the overall health and social benefits that walking has for seniors.
"Our campaign last year was really educational on top of promoting physical activity," Fix concludes. "We hope seniors and caregivers understand how great walking can truly be."
The Home Care Assistance –Toronto/York Region web site has tons of additional information for seniors and their caregivers, including more useful tips and home care advice.