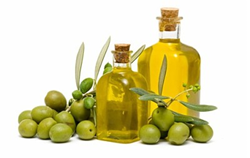 The brand new report introduces to readers simple yet unique benefits of olive oil that allow them to improve their skin condition and overall health fast.
Seattle, WA (PRWEB) February 27, 2014
The new "Benefits Of Olive Oil" report on the site Vkool.com covers many typical advantages of olive oil. This writing is divided into two main parts. In the first part, readers will get to know different types of olive oil, such as pure olive oil, cold pressed olive oil, virgin olive oil, and extra virgin olive oil. After that, the author reveals that olive oil includes polyphenols, which help people keep their levels of LDL cholesterol within healthy ranges. Polyphenols reduce heart disease risk factors by lowering blood pressure and cholesterol, alleviating blood clotting and improving the health of artery linings. Additionally, olive oil can indirectly decrease inflammation and reduce the acute symptoms of arthritis and asthma. Moreover, olive oil is rich in iron, vitamin E, vitamin K, antioxidants, omega 3 essential fatty acids which can improve the overall health of the human body. Besides, in this report, the writer points out that olive oil can soothe the pain of mild sunburn by helping skin retain its moisture. Olive oil contains four different antioxidants, which could help neutralize damaging free radicals that may lead to skin aging and skin cancer. The author also recommends readers to consume olive oil regularly as it has a positive effect on constipation. Olive oil promotes the overall absorption of nutrients while helping the digestive system to function more effectively. Actually, it is well tolerated by the human stomach because of its high oleic acid content.
In the second part of the report, people will get to know some innovative techniques to get rid of dry skin naturally. Olive oil can penetrate deep into the users' skin and provide them with a long-lasting shield of moisture to keep skin smooth and supple. The author advises readers that a little lemon juice mixed with olive oil could provide a more refreshing and bracing feeling. In addition, people will explore tips to eliminate dandruff and ways to get smooth hair easily. In other words, the post also covers many other advantages of olive oil, such as weight loss, nail care, makeup remover, and pain relief. Thanks to the useful information in the "Benefits Of Olive Oil" report, a lot of people can improve their skin and hair condition within a short period of time.
Ravetti from the site Vkool.com says that: "The 'Benefits Of Olive Oil' report is really informative and includes a variety of tips to boost physical and mental health efficiently. Furthermore, the information this article releases is easy-to-understand for most people."
To get more information from the complete "Benefits Of Olive Oil" report, people should visit the website: http://vkool.com/benefits-of-olive-oil/.
__________________
About the website: Vkool.com is the site built by Tony Nguyen. The site supplies people with various positive effects of healthy activities and benefits of fruits and vegetables. People can send their feedback to Tony Nguyen on any report via email.