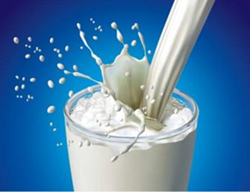 The "An Overview About Benefits Of Milk" report penned by Terry Chapman provides people with tips on how to drink milk moderately.
Seattle, WA (PRWEB) March 26, 2014
"An Overview About Benefits Of Milk," a new report created by Terry Chapman on the site Vkool.com shows milk nutrition benefits, and detailed instructions on how to use it properly. In the first part of this article, Terry Chapman points out that milk is filled with 9 essential nutrients, which benefit people's health such as:
1. Niacin: this nutrient can metabolize sugars and fatty acids.
2. Riboflavin (B2): it helps converts food into energy.
3. Vitamin A: this vitamin contributes to maintaining the immune system, and normal vision and skin.
4. Vitamin B12: it assists in keeping red blood cells healthy.
5. Vitamin D: it helps maintain bone health.
6. Phosphorus: this nutrient is important for strengthening bones and generating energy.
7. Potassium: this nutrient can keep blood pressure healthy.
8. Protein: protein is a source of energy that helps build or repair muscle tissue.
9. Calcium: this nutrient is essential for building healthy bones and teeth, and maintaining bone mass.
The writer also uncovers to readers some amazing milk health benefits such as preventing osteoporosis, maintaining nerve tissue, and reducing the risk of cardiovascular diseases and type 2 diabetes. In the second part of this report, people will discover 6 reasons why they need to drink milk everyday including:

Drinking milk will help reduce acidity and relieve heartburn
Drinking milk may keep skin clear.
Milk contains the lactic acid that aids in removing dead skin cells, and keeping the skin rejuvenated
Drinking milk will help improve teeth heath, and protect the enamel against acidic foods.
Milk is rich in calcium and vitamin D that are essential for keeping bones strong.
Drinking 1 cup of milk will help lose weight easily.
In the final part of the "An Overview About Benefits Of Milk" report, people will discover tips to drink milk for better health involving tips to buy organic milk, and tips to putt milk in honey or coffee. The author also points out that milk is a great way to reduce stress at the end of the day. A glass of warm milk can help people relax their tense muscles and soothe their frayed nerves. In addition, in this part, the author recommends that high calcium intakes can increase the risk of prostate cancer, constipation, kidney stones or kidney failure.
Sharon Meserve from the site Vkool.com says, "An Overview About Benefits Of Milk is a good report that helps readers understand more about milk and its benefits on health. This report indicates that drinking milk will help reduce symptoms of PMS, boost energy, and prevent the risk of colorectal cancer."
If people want to get more detailed information from the "An Overview About Benefits Of Milk" article, they should visit the website: http://vkool.com/benefits-of-milk/.
________________
About Terry Chapman: Terry Chapman is an editor of the website Vkool.com. In this website, Terry Chapman provides people with a collection of articles on nutrition benefits of milk. People could send their feedbacks to Terry Chapman on any digital product via email.