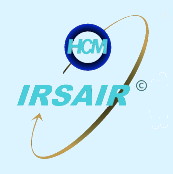 "IRSAIR, powered by BenefitScape, eliminates performance risk and saves money for those using ACA specific modules." - Lee Ingram, CTO At BenefitScape
Natick, MA (PRWEB) October 04, 2016
Employers using an ACA-specific module save significant time and effort gathering the required information for ACA Compliance. Additionally, the data collected is very accurate because it does not require manual entry. The ACA module performs all of the calculations necessary to provide the IRS required HealthCare codes for each employee. For self funded Health plans, the module provides data on the covered dependents. The result is solid data created under program control in an automated fashion.
Unfortunately, in many HCM implementations, this efficiency and ease of use ends after the data has been prepared. The information collected must now be prepared for a major project consisting of form printing, mailing and eFiling to the new IRS ACA Information Returns (AIR) system. These tasks are often handled inefficiently by HCMs because they require external contact and interfaces.
HCM platforms are complex, expensive integrated software systems designed to manage the employee lifecycle. They are not well suited for complex, once a year activities requiring external communications and using them in this way is resource intensive, time consuming, and fraught with risk.
IRSAIR eliminates all of these contingencies. Employers provide the output of the ACA module (usually XML) directly to IRSAIR and the software completes the rest on an automated basis. The data is verified and the Form 1095's are printed and mailed. As an IRS-authorized transmitter and e-filing software developer, IRSAIR can take all the complexities out of ACA e-filing and transmit the results using our Transmission Control Code (TCC). This completely eliminates your need to interface directly with the IRS eFiling system. IRSAIR users do not have to obtain a TCC Code, resulting in resources and time saved.
"Managing Data and running year end processes are right in the wheelhouse HRIS IT staff. It's only when external processes not under their control are in play that performance risk increases," according to Lee Ingram, Benefitscape's Chief Technology Officer. "IRSAIR is a new feature of our BenefitScape platform that we have carved out to serve the specific need for data validation, form printing and eFiling required by HCM platform users. IRSAIR, powered by BenefitScape, eliminates performance risk and saves money for those using ACA specific modules."
While eFiling can be very complex, the IRS had the foresight to require a very robust and strict XML format for the data, essentially creating an immediately data exchange standard. What this means is that IRSAIR can process this XML from one of a hundred or more different HCM platforms all in the same manner. This means efficiency and cost savings. "We have operated a Value Added Network or VAN for many years, extracting, transforming and transmitting data, so it was a natural extension to add IRSAIR to the portfolio at BenefitScape," noted Ken Phillips, CEO. "HRIS and IT staff can run the module, create the XML and we take over from there. The risks are mitigated and cost reflects the fact that we can run the same IRSAIR software for all eFilers. The result is affordable, reliable, and 100% guaranteed ACA Reporting Compliance."
About BenefitScape
BenefitScape is a full service Affordable Care Act (ACA) compliance company providing the best choice in services and software to assist our clients by bringing knowledge, insight, and expertise to ACA reporting. We have developed IRSAIR (http://www.IRSAIR.com) to provide a solution for those HCM, HRMS and Payroll providers that have developed ACA-specific modules.
Our mission is to create an experience for our clients so they can communicate to their employees, employees' families and communities the commitment they have to providing affordable and adequate health care coverage. At the same time, we provide the support and assistance required for compliance with all Federal regulations, including the creation and distribution of Form 1095 and the transmission of the reports required by the IRS.
BenefitScape does ACA Compliance only. This is our sole focus.  The team at BenefitScape has a long and excellent track record of working in Employee Benefits and we use our experience to ensure 100% ACA Compliance for our clients. Visit us at http://www.BenefitScape.com or http://www.IRSAIR.com