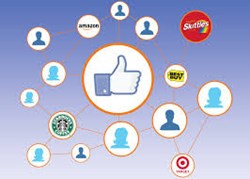 We're very excited about where technology is taking us in the mobile advertising and social advertising world, and look forward to massive business growth over the next 5 to 10 years!
Seattle, WA (PRWEB) January 28, 2014
The company offers data driven marketing, mobile advertising, social advertising and native advertising to develop new leads, more conversions and to increase business sales. Bereano Partners offers a free 30-minute digital advertising consultation for potential clients.
"It's amazing the remarkable results we are getting with new digital marketing technologies," said Bereano. "We're very excited about where technology is taking us in the mobile advertising and social advertising world, and look forward to massive business growth over the next 5 to 10 years!"
Bereano has been an online entrepreneur since 1995 and has already formed some outstanding partnerships. Blueye, creator of the Blueye Hub, is a foundation partner. The firm is a Facebook preferred partner specializing in Facebook social ads and data marketing. Their hub platform is second to none and is being prepared for introduction to the marketplace.
Bereano Partners are experts in the mobile advertising & social advertising arena. With the rise of social media, the methods have become an essential element for businesses in any industry. Social advertising and mobile advertising allows businesses to utilize demographic information to target their ads more precisely.
Internet users simply block or skip ads that don't interest them, providing prime opportunities for businesses to be more creative and entertaining in their social/mobile media advertisings. The result is social advertising & mobile advertising that reach specific audiences and is happily shared with others, providing a better return on dollars invested.
More smartphones and mobile devices offer increased opportunities for an array of special promotions and advertising that's more effective and delivered more efficiently. Thousands of likes and shares are initiated each day. Social advertising provides the equivalent of word-of-mouth advertising. Effective strategy in mobile advertising and social advertising is a science, an area in which Bereano Partners excels.
Native advertising is a highly effective method that's often overlooked, but a technique that Bereano Partners has used with impressive results. Native advertising utilizes content to make a more intimate connection with the consumer. It seeks to look less like an ad and often appears in conjunction with traditional editorial content. It can be utilized in multiple formats that include articles, images, music and videos.
Native advertising often appears with traditional editorial content for added impact and validity. That's especially important with the increase in mobile devices where content must be tailored for smaller screens. Native advertising integrates with social advertising and mobile advertising and works extremely well across multiple platforms for cross-device campaigns.
Bereano Partners offers data driven advertising based on sophisticated analytics, tags and a variety of tracking techniques to target consumers. Each Internet user leaves a footprint that can be tracked and analyzed to ascertain their online behaviors and habits. Geo-targeting is one of the most popular methods and provides businesses with the ability to track actions, viewing and purchasing history, and searches.
It's a digital strategy that businesses can utilize to improve the customer experience, obtain new leads and ascertain trends. Data driven advertising is completed in four stages and caters to companies with tight budgets. Mobile advertising and social advertising campaigns are based on data. This data allows companies to increase brand awareness, loyalty and expenditures by consumers. The method removes guess work while increasing profitability.
Bereano is a full service agency offering mobile advertising, social advertising, native advertising, and data driven marketing. The firm is seeking partners, resellers and collaborators to extend its product line into new markets and venues. The marketing professionals at Bereano Partners in Seattle WA utilizes a comprehensive array of social integrated marketing techniques to provide clients with more leads, conversions and sales, and it's current objective offer new opportunities for a multitude of companies.
Located at 4616 25th Ave. NE #22 in Seattle, WA, Bereano Partners can be reached by phone at 206-250-6625. For more information, visit the website at http://bereanopartners.com.
Related Search Phrases:
[Mobile Advertising][Data Driven Marketing][Social advertising][Native Advertising][Mobile Marketing][Social Marketing][Mobile Phone Advertising][Mobile Advertising Networks][Google Trending][Breaking News][Mobile Phone Marketing]
Related Hashtags:
#socialmedia #googletrending #breakingnews #mobileadvertising #nativeadvertising #datadrivenmarketing #mobilemarketing #socialmarketing #smsmarketing