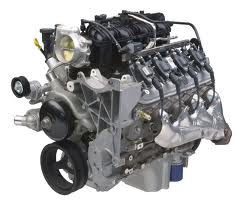 The 10-year production of the Beretta helped introduce millions of vehicles in the USA and Canadian markets
Richmond, VA (PRWEB) July 24, 2015
The L-Body platform vehicles that were first produced in 1987 at the General Motors company included the Beretta and Corsica cars sold exclusively in the U.S. The Preowned Engines company is now announcing its recent acquisition of used condition Beretta 3.1L engines that will be sold to the public. The company is now featuring two variations of the V6 blocks at http://preownedengines.com/chevy-beretta-3-1l-used-engine.
The second hand builds that are currently in stock were built by General Motors between 1990 to 1996. The first edition LHO and second edition L82 6-cylinder versions can now be purchased online. Consumers can choose between sequential fuel injection or multi-port fuel injection blocks from the newly acquired inventory.
"The 10-year production of the Beretta helped introduce millions of vehicles in the USA and Canadian markets," said one sales support specialist at the PreownedEngines.com company.
As a way to reduce installation problems consumers may experience, the POE company has completed revisions to its acquisition procedures this year. The new buying team is helping to test the blocks for functionality with OEM 3T40 and 4T60 gearboxes to eliminate the potential of an issue at the time of installation.
"Both of our V6 and I4 inventories for Chevrolet vehicles now go through a variety of helpful tests to validate quality prior to selling blocks to the public," the sales support specialist added.
A new support service is being offered this year to provide information prior to placing an order through the POE web system. Consumers can call the service department at 1-866-320-1065 to initiate a VIN number compatibility check to help reduce errors when ordering older car motors.
About PreownedEngines.com
The PreownedEngines.com company supplies low cost vehicle motors for sale on its website in the U.S. The company has increased its national supplier list to provide better inventory this year. The PreownedEngines.com company has a fully operational e-commerce system that now processes orders faster and provides a wealth of consumer resources.