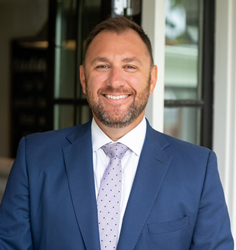 "The David Orso team has created a new standard of service for their clients and built life-long relationships that are the ultimate model of PenFed Realty's 'Forever Agent' philosophy." —Baltimore Metro & Eastern Shore Regional President Terri Bracciale
SEVERNA PARK, Md. (PRWEB) December 20, 2021
Berkshire Hathaway HomeServices PenFed Realty, one of the country's fastest-growing real estate brokerages with more than 2,000 Realtors® and over $8 billion in annual sales volume, welcomes The David Orso Team serving Anne Arundel County.
"We are truly delighted to welcome David Orso and his first-class team of real estate professionals to the company," said Baltimore Metro & Eastern Shore Regional President Terri Bracciale. "The David Orso team has created a new standard of service for their clients and built life-long relationships that are the ultimate model of PenFed Realty's 'Forever Agent' philosophy."
Founder and team leader David Orso began his career as a Realtor in 2003 with a vision of delivering a thoughtful approach to selling and buying real estate to clients in his hometown of Annapolis, Md., and the surrounding area. Orso has since built his team of six, managed well over 1,000 residential transactions and sold nearly a billion dollars of real estate. His dedication to creating a value-driven client experience has resulted in Orso being named the number one agent in Anne Arundel County for seven years running and one of the top ten agents in the country.
"Our team's mission is driven by a client-first mentality, and we are excited to join a brokerage with the level of support and resources that PenFed Realty offers to continuously take customer service to the next level," said Orso. "This is a company that shares our determination to elevate the residential real estate experience."
The David Orso Team can be reached by phone at (443) 372-7171 and by email at David.Orso@PenFedRealty.com. To learn more about the team, visit DavidOrso.com.
About Berkshire Hathaway HomeServices PenFed Realty
Berkshire Hathaway HomeServices PenFed Realty (http://www.penfedrealty.com) is a full-service real estate company with an annual sales volume of over $8 billion. The company has over 2,000 agents and more than 50 offices, providing complete real estate services nationwide and helping over 20,000 clients with their housing needs each year. PenFed Realty is a wholly owned subsidiary of PenFed Credit Union and is a member of the Berkshire Hathaway HomeServices brokerage network, operated by HSF Affiliates LLC. We are proud to be an equal employment opportunity employer. Equal Housing Opportunity.