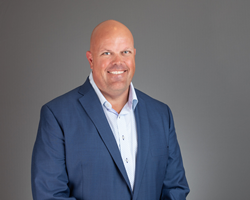 "The Scott Schuetter Team's expertise in the real estate process, as well as their knowledge of the greater Anne Arundel County area and beyond, are unmatched." —Terri Bracciale, Regional President, PenFed Realty
ALEXANDRIA, Va. (PRWEB) February 24, 2022
Berkshire Hathaway HomeServices PenFed Realty, one of the country's fastest-growing real estate brokerages with more than 2,000 Realtors® and over $8 billion in annual sales volume, is pleased to welcome The Scott Schuetter Team to its Annapolis branch office.
"We are beyond pleased that Scott and his team have decided to join us," said PenFed Realty Regional President Terri Bracciale. "They are an impressive group and their reputation of providing best-in-class service to their clients precedes them. Their expertise in the real estate process, as well as their knowledge of the greater Anne Arundel County area and beyond, are unmatched, and we look forward to providing them with perfect support so they can continue providing perfect service to their clients."
Team lead Scott Schuetter started his real estate career in 2006 and has, since then, amassed a remarkable record of achievements. To date, Schuetter and his team have closed over $350 million in transactions, and he has consistently ranked among the highest-producing agents in Anne Arundel County since 2015. He has appeared in "What's Up Annapolis" magazine as one of its "Best of" Realtors since 2017 and has been voted "Best of the Bay Realtor" four times.
"As a Naval Academy graduate and former aviator, my sense of discipline and responsibility are deeply ingrained in me," Schuetter said. "This has carried over into my 15-year career as a real estate professional as I am deeply committed to providing service to my clients that's above and beyond what they expect. In turn, I looked for a brokerage that has that same sense of responsibility towards their agents, and I found it with PenFed Realty. Not only does the company's mission, vision, and values align with my own, but the company's reputation and strength of the brand are unrivaled in the industry."
Schuetter received his bachelor's degree from the U.S. Naval Academy and attended the U.S. Navy Flight School in Pensacola, Fla. where he graduated first in his class. He was stationed in Norfolk, Va., flying E-2C Hawkeyes for three years including one combat deployment, then came back to the Naval Academy to teach leadership for three years before transitioning to a career in real estate. He lives in Annapolis with his wife, Dana and their two children, Cade and Alice. He can be reached at 410-900-7668 or by email at scott.schuetter@penfedrealty.com.
About Berkshire Hathaway HomeServices PenFed Realty
Berkshire Hathaway HomeServices PenFed Realty (http://www.penfedrealty.com) is a full-service real estate company with an annual sales volume of over $8 billion. Headquartered in Alexandria, Va., the company has over 2,000 agents and nearly 60 offices, providing complete real estate services nationwide and helping over 20,000 clients with their real estate needs each year. PenFed Realty is a wholly owned subsidiary of PenFed Credit Union and is a member of the Berkshire Hathaway HomeServices brokerage network, operated by HSF Affiliates LLC. We are proud to be an equal employment opportunity employer. Equal Housing Opportunity.