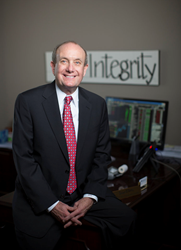 These new tax laws have not been passed yet, but with a Republican-controlled government, there is a good chance that these will be passed on May 1 or July 1 of next year.
Lexington, SC (PRWEB) January 19, 2017
CPA Bob Berry, partner and CEO of Berry Financial Group, recently attended a continuing education seminar, sponsored by the South Carolina Association of CPAs, on the changes that President-Elect Donald Trump is expected to make to Federal tax law. "We are going to be looking at a major tax change in 2017, and working on the tax legislation language," said Berry. "We are also going to be looking at a 0% capital gains tax rate for folks who have taxable income under $75,000 and single people under $37,500."
Higher-earning taxpayers, adds Berry, can give appreciated stock, land or assets to their children, who can then sell it and pay no capital gains tax. Furthermore, personal exemptions might be repealed and substituted with a higher standard deduction. "Joint taxpayers will likely get a $30,000 standard deduction and $15,000 tax deduction, meaning people won't have to do itemized tax deductions and will choose to do the standard deduction," said Berry. "Notably, most people that make $150,000 or less have found themselves in alternative minimum tax, which has been around for 30 years, which is expected to be repealed, meaning they will pay less tax (3% less will need to be paid)."
Other anticipated changes include a reduction of 35% tax for corporations to 15-20% tax; section 179, where one can make deductions for business automobiles and equipment, could be raised from $500,000 to $1 million for immediate write-off; and tax credit to employers that provide child care expenses might be increased from $150,000 to $500,000. "These new tax laws have not been passed yet, but with a Republican-controlled government, there is a good chance that these will be passed on May 1 or July 1 of next year," concluded Berry. "Normally, when these things get passed during the year, they become retroactive."
About Bob Berry, Berry Financial Group
Bob Berry has more than 25 years of experience in financial services and over 10 years of experience in accounting and finance. The primary objective of the Berry Financial Group is to build, manage, protect and transition their wealth for a selective group of individuals. For more information, please call (803) 359-2000, or visit http://www.berrywealthadvisors.com. Berry Financial Group is located at 5140 Sunset Blvd., Suite F, Lexington, SC 29072.
Securities offered through LPL Financial, Member FINRA/SIPC. Investment advice offered through Level Four Advisory Services, a registered investment advisor. Level Four Advisory Services and Berry Financial Group are separate entities from LPL Financial.
The opinions voiced in this material are for general information only. Economic forecasts set forth may not develop as predicted. Berry Financial Group and LPL Financial do not provide tax advice or services. Please consult your tax advisor regarding your specific situation.
About the NALA™
The NALA offers small and medium-sized businesses effective ways to reach customers through new media. As a single-agency source, the NALA helps businesses flourish in their local community. The NALA's mission is to promote a business' relevant and newsworthy events and achievements, both online and through traditional media. For media inquiries, please call 805.650.6121, ext. 361.