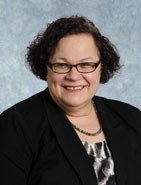 Cleveland, Ohio (PRWEB) January 17, 2014
CHAMPS Patient Experience's Carol Santalucia will lead Debunking Common Myths about Service Recovery, a Beryl Healthcare webinar, being held on Jan. 21, 2014.
Even with great service, occasionally customer expectations are not met. True service excellence comes when a negative customer experience is empathetically addressed and turned into a positive one. This concept is at the heart of true service recovery. Frequently, healthcare providers skim the surface of true service recovery by offering a token to an angry customer. While their intention may be a sincere, the effect is often perfunctory.
This Beryl healthcare webinar will debunk this and other common myths about service recovery, including:
It's only for the patient.
It costs too much money.
It should be handled centrally.
It's hard for frontline staff to learn.
It takes too much time.
In addition to debunking these common myths, this Beryl healthcare webinar will outline the steps necessary to develop and implement a robust service recovery program including a strong infrastructure, critical skill-building for leaders and staff and a solid sustaining plan.
The regular cost to attend this Beryl healthcare webinar is $99, but the registration is FREE with the promotional code SERVICEMYTHS. Click here to register now.
###
In partnership with Santalucia Group, CHAMPS Patient Experience offers a variety of services to enhance the patient experience. Led by Carol Santalucia, a recognized leader in patient experience with more than 30 years of expertise, CHAMPS offers outcomes-based services designed to create an optimal patient experience. We believe providing an optimal patient experience not only makes sense intuitively but also leads to improved healthcare outcomes, increased patient loyalty and an enhanced financial position for our clients. To learn more about us and our services, visit http://www.champspatientexperience.com.