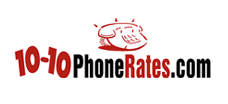 Not only are the costs of monthly bills cut, but this also can save a company money on expensive new hardware and installation.
(PRWEB) June 02, 2014
SIP providers can take a company's already existing PBX and connect it to the phone line and internet. This inexpensive way of telecommunication saves companies a ton of money on their monthly bills. Not only are the costs of monthly bills cut, but this also can save a company money on expensive new hardware and installation. Being able to use the same hardware will make the transition to a new form of telecommunication provider seamless and the system will be very easy to use.
There are many different providers on the market that provide SIP or SIP trunking services. Many companies or individuals that are interested in switching to a SIP provider may not know where to begin with their search. Our specialists at 1010PhoneRates.com have recently decided on the best 3 SIP providers for 2014. With this list, they hope that those who are interested in getting started with their search will at least have a basis of where to start. For consideration, the specialists looked into overall price, customer satisfaction, customer reviews, additional features and more. Here are the best 3 SIP providers that they decided on:
1) BroadVoice
BroadVoice offers residential and business services including SIP trunking. They provide state-of-the-art and innovate hardware that is easy to navigate and user-friendly. BroadVoice has low rates that save money on local and long distant calling, as well as the ability to keep a current phone number. The company has an easy to reach customer service team that knows their products and are willing to help with any question before, during and after installation. BroadVoice and their SIP services give companies all of the tools necessary to have stellar business to business communication.
2) 8x8, Inc.
8x8, Inc. offers an array of services on top of providing SIP products. 8x8 has a great customer service team that is dedicated to providing customer service and will go the extra mile to make sure their clients are taken care of. 8x8 has been a top choice on the market for users for a very long time and they know what their clients are interested in and what they need to remain successful. The company has several plans available and customer rank their products and services highly.
3) Net2Phone
Net2Phone offers low rates and can hook up with SIP trunking services to businesses of any size. Their customer service is readily available by phone, email or web site chat and they provide great support for users with questions or problems. The company offers pay-as-you-go payments and the ability to save on inbound calls. Their service is simple, their team is equipped and their products provide everything needed to grow a business.
SIP and SIP trunking is a way of rolling telecommunications all into one place. No longer are separate phone and internet bills and set ups needed because they will plug in directly to a PBX that is already in place.
People or businesses interested in learning more about SIP and SIP trunk providers should visit: http://www.1010phonerates.com/sip-phone-service.html.