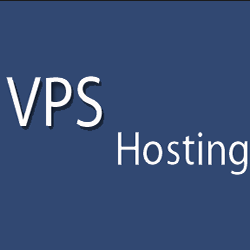 San Francisco, CA (PRWEB) July 14, 2015
As an objective hosting review website, LinkedHosts today announced the best 3 VPS hosting companies. They are BlueHost, InMotion Hosting and HostGator.
All of these 3 VPS hosting companies provide customers with rich features, fast page loading speed, responsive technical support and a high level of reliability.
1) BlueHost
The VPS hosting solution offered by BlueHost is built based on the cloud technology, robust servers and multiple cutting-edge data centers. This company offers 4 hosting packages, each of which comes with a large allocation of server resources, an enhanced cPanel, the instant provisioning of services, free domain names and the anytime money back guarantee.
As for the hosting price, BlueHost charges customers starting at $14.99/mo effectively via this attractive promotional link.
Besides, BlueHost utilizes the DELL web servers and advanced server spaces. These facilities guarantee a fast hosting speed and a great uptime track record.
2) InMotion Hosting
InMotion Hosting offers powerful VPS hosting solutions with free solid state drives, RAID 10, free cPanel license, generous amounts of RAM, monthly bandwidth and disk storages, and free backup services. This company has 3 VPS hosting packages, among which the VPS-2000S plan has the best value.
InMotion Hosting sets an affordable hosting charge that starts from $14.99/mo only. In addition, it has an exclusive Max Speed Zone technology to increase the loading speed of webpages greatly.
This web host pays attention to the customer service. It offers the Premier Support for every customer via hotlines, instant live chat and a special ticket system.
3) HostGator
The VPS hosting packages offered by HostGator are the affordable choices for growing businesses and medium-sized websites. It has 5 hosting plans, each of which has different volumes of resources and hosting charges. The most cost-effective plan is the SNAPPY 500, offering 5 cores of CPU, 512 MB of RAM, 25 GB of storage and 500 GB of bandwidth. As for the price, this package charges customers at $11.97/mo effectively.
HostGator has two world-class data centers - Ace and CyrusOne. These two data centers are equipped with advanced technologies to guarantee the proper running of web servers, including N+1 diesel generators, redundant power supply, 24x7 CCTV monitoring and secured entrances.
For more information, visit https://linkedhosts.com/best-vps-hosting/.
About LinkedHosts
LinkedHosts is a professional review website for hosting services. It collects customer feedbacks and carries out the real-world hosting testing to come out the precise and objective hosting reviews.