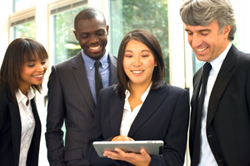 Retirees as well as young adults who have different retirement accounts can be eligible to purchase real estate and take advantage of the zero tax benefits allowed
Tampa, FL (PRWEB) January 20, 2015
Planning for retirement in the U.S. can include different options for income building for the average person. The JWB company has posted new content on its website that details how some of the best 401K retirement investments now include real estate this year at http://www.jwbrealestatecapital.com/financing-rental-properties-with-an-ira.
An overview of the types of investment products for 401K or IRA account holders is now supplied in the video content available for review. The advantages of investing the held funds in a qualified account are also presented as well as ways to take the next step towards investing in the housing market.
"Retirees as well as young adults who have different retirement accounts can be eligible to purchase real estate and take advantage of the zero tax benefits allowed," said one JWB Group rep.
The investing strategies that are now actively implemented at the JWB company this year include helping beginner investors purchase rental properties that are setup for long-term earnings. A dual offering of new construction houses and completely renovated houses is in place to offer additional choices for investors.
"Money is earned in the rental market each month and can build the cash value of a retirement account through our programs," said the rep.
Investors who access the video guide or textual guides that are supplied on the JWB homepage can still speak directly to account managers about available programs. The number at (904) 677-6777 is now available to use alongside the web appointment calendar at http://www.jwbrealestatecapital.com/schedule-appointment.
About JWB Real Estate Capital
The JWB Real Estate Capital company has improved the numbers of investment clients that purchase rental properties through its network this year through new construction properties and other acquisitions. The company has expanded into provide retirement account owners with investing solutions in 2015. The JWB Real Estate Capital company has redesigned all of the features on its website to become more friendly to mobile device users in the U.S. and in other countries.