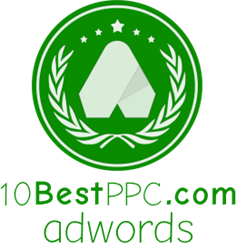 BALTIMORE, M.D. (PRWEB) August 20, 2015
10 Best PPC, a notable awards website, has just released the most recent list of its top AdWords pay-per-click (PPC) firm choices.
10 Best PPC selected Jellyfish in Baltimore, Maryland as its top AdWords PPC management firm. These respected companies all offer AdWords services. AdWords provides pay-per-click services that zero in on Internet surfers who may be interested in the services and products offered by specific businesses. Jellyfish is a full-service marketing firm that consists of skilled professionals who are highly adept at planning and orchestrating detailed PPC campaigns for clients. When the Jellyfish team oversees PPC campaigns, they assist their clients in accessing broad audiences made up of potential customers. Jellyfish also makes a point to assists clients in staying inside of their specified budgets. Key phrase research is yet another major component of Jellyfish.
Galaxy Weblinks in Cambridge, Massachusetts came in second after Jellyfish on 10 Best PPC's "best" list. As a leading AdWords pay-per-click firm, Galaxy Weblinks provides top-notch Internet marketing assistance that also happens to be extremely budget-friendly and reasonably priced. AdWords PPC advertising campaigns are just one of the main areas of expertise at Galaxy Weblinks. The staff members are also extremely knowledgeable regarding search engine optimization work. Galaxy Weblinks takes a hands-on approach to assist clients with their AdWords PPC campaigns.
Hanapin Marketing in Bloomington, Indiana is another AdWords PPC management agency that 10 Best PPC highly respects and recommends. The experts at Hanapin Marketing's AdWords pay-per-click division handle PPC campaigns for businesses that simply don't have time to do it by themselves. If a business wishes to better its return on investment significantly, then Hanapin Marketing may just be able to help it accomplish that. The staff members at Hanapin Marketing are all highly knowledgeable about the ins and outs of AdWords.
The remaining AdWords PPC management firms on 10 Best PPC's list are Columbia, Maryland's Powerweave; Mansfield, Massachusetts' USA Marketing Associates; Elgin, Illinois' Jumpfly; Chicago, Illinois' Agency PPC; Dana Point, California's ZeroCompany; Miami, Florida's OptFirst; and Culver City, California's eMarketingConcepts.
10 Best PPC periodically examines leading companies to identify exceptionally high work in the field of AdWords PPC. Its priority is to make it easier for potential clients to find respected companies to handle their own marketing requirements.