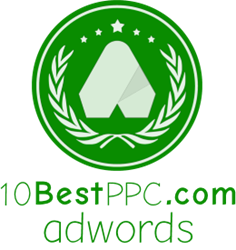 BALTIMORE, Md. (PRWEB) November 19, 2015
10 Best PPC, a San Francisco, Calif.-based awards agency, has acknowledged its November 2015 Best AdWords PPC Management Firm candidates based on an unbiased ranking system that took years to develop. The organization is made up of experienced professionals who understand the nature of online marketing and Web design. In particular, 10 Best PPC employs experts who have actually launched Pay-Per-Click (PPC) campaigns. Therefore, this independent company is definitely qualified to give out monthly awards on the merit of excellence in PPC advertising.
JellyFish received the honor of being named the Top AdWords PPC Business by 10 Best PPC. Located in Baltimore, Maryland, JellyFish is a top AdWords PPC firm with an amazing portfolio in Internet marketing. This firm has helped corporate clients and small businesses reach target marketplaces in the Mid-Atlantic region of the United States. The focus of PPC management by this company is Google Adwords and Bing Ads, which are very popular platforms for advertisers. JellyFish is recognized for its meticulous approach to PPC advertising that is based on years of analytic data from top search engines. This firm studies keyword trends and inserts the most appropriate phrases and terms into the concise ads that are set up and managed. JellyFish has successfully launched PPC campaigns for retailers and merchants seeking to optimize sales on a massive scale.
Galaxy Weblinks was ranked as the second-best company in PPC management. The agency's main office is located in Cambridge, Massachusetts. Many of the customers come from the neighboring city of Boston, which has a high concentration of financial institutions seeking the latest solutions in digital marketing. As a leading AdWords PPC business, Galaxy Weblinks understands how to properly use a client's budget in purchasing bids on Google Adwords and other similar platforms that support PPC ads. By using analytic tools that are presented by Google, this marketing firm gets a better understanding of how to tap into desirable marketplaces in the United States.
Hanapin Marketing took third place in the category of top PPC management companies. An office in Bloomington, Indiana gives this marketing entity convenient connections to large corporations in the Midwest region of the U.S.A. The agency's portfolio includes managing PPC advertisements for some of America's largest retailers such as the Home Depot.