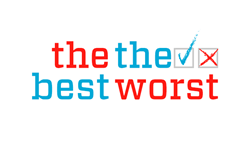 Denver, CO (PRWEB) March 29, 2014
With each year comes new mattress models and technologies all vying for consumers' attention and all promising better sleep. Knowing which bed to choose can be a big challenge for shoppers, as comparing the plethora of options takes considerable time and research. The Best Mattress (TBM), a blog on beds and sleep, recently published a guide to provide insight for confused shoppers.
Titled "Best and Worst Mattresses: 2014 Edition", the guide was released on March 28 and includes detailed comparisons of bed types, brands, and the website's top picks of the year. TBM provides a wealth of information in the guide, explained both in text and in detailed comparison charts with the goal of simplifying information for readers.
Mattress types are contrasted first, including innerspring, memory foam, latex, air and water beds. Data on owner satisfaction, lifespan, costs, durability and other factors are provided for each category using reviews and a simple ranking system to showcase each type's strength and weaknesses.
TBM then compares several leading brands from each of the five mattress types separately using the most current owner review information, which the blog explains comes from brand and third-party review websites. Top-rated brands, whose reviews show above average satisfaction, are highlighted, as are those with reviews markedly below average. Each category also includes a comparison chart with satisfactions scores, reviews, price ranges and other basic information.
Following the comparisons, TBM presents their picks for 2014's best mattresses based on the brand and category rankings. The guide identifies 3-6 mattresses that stand out in each category, ranging in price from entry-level to luxury options. For example, in the memory foam sector, The Best Mattress's Top Picks for 2014 include the Spa Sensation 12" MyGel ($450 ), the Amerisleep Revere ($1299), the BedInABox Serenity Gel ($1899), the Simmons Comforpedic Enlightened Days ($2300) and the Tempurpedic Cloud Supreme ($3199).
The full list with all 24 of TBM's Top Picks is available on the website, including inexpensive, mid-range and high-end picks for innerspring, latex, air beds and waterbeds. The Best Mattress website also features several other insightful buying guides and brand comparisons as well geared towards simplifying mattress shopping.
TheBest-Mattress.org is a mattress education blog that offers insightful guides and product comparisons for consumers. The website reports on a range of topics from mattress brands to shopping tips, offering an unbiased and well-informed at look at the facts.