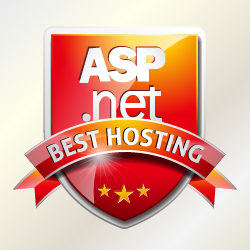 San Francisco, CA (PRWEB) October 22, 2014
The web hosting review site BestVPS.us today granted the award of best ASP.NET hosting to Host4ASP.NET, a Windows hosting provider offering shared ASP.NET hosting service that performs as well as a virtual private server.
Being a brand growing rapidly, Host4ASP.NET combines power, control, high performance and affordability together to help individuals and businesses succeed online. The company' service is developed for webmasters both in North America and Asia.
Host4ASP.NET has three ASP.NET hosting plans prepared for different users. One of the most important common points is that the plans come with the same 30-day money-back guarantee which allows a refund for dissatisfaction.
Naming the plans as Basic, Advance and Business, Host4ASP.NET originally prices them at $6.95/mo, $9.95/mo and $18.95/mo. Now the company provides a 58% discount on its official website which is applicable to all plans. With the discount, the prices drop to $2.95/mo, $5.95/mo and $14.95/mo respectively.
Besides pricing, other differences existing among the plans are the number of allowed websites and the amount of server resources. Details are as below.
1) Basic: 1 website, 1 GB disk storage, 50 GB bandwidth, 1 MSSQL 2012 database, and 1 MySQL 5 database.
2) Advance: 6 websites, 10 GB disk storage, unlimited bandwidth, 6 MSSQL databases, and 6 MySQL databases.
3) Business: Unlimited websites, disk storage, bandwidth, MSSQL databases and MySQL databases.
All of the three plans include WebSitePanel control panel which assists people much in installing applications, managing website files, scheduling tasks, and creating databases. There is no requirement for coding.
In addition, they are packed with a large number of development tools, programming languages and security features, such as Windows server 2012, IIS 8, Full Trust, ASP.NET 4.5, PHP 5.4, isolated application pool, and WebMatrix.
To ensure website performance, Host4ASP.NET utilizes multiple data centers which are claimed to use first-rate servers, power supply and network infrastructure. UPS prevents power failure; routing technology increases access speed; SSDs accelerate page loads, and Cisco firewall stops security issues.
If there is any problem happening to the account or website, Host4ASP.NET customers can ask a technician for help by having an online chat. The response time should be less than 30 seconds on average. If live chat is not preferred, people can also send an email to the support team to gain a written solution.
For more information about Host4ASP.NET, visit http://bestvps.us/.
About BestVPS.us
It is a web hosting review site that releases VPS hosting reviews, coupons and tutorials to help people build and manage online business.