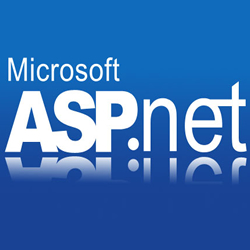 The award for Best ASP.NET Hosting of 2015 is granted based on in-depth reviews and thousands of feedback responses from ASP.NET hosting users.
San Francisco, CA (PRWEB) January 29, 2015
BestHostingForASP.NET, a leading ASP.NET hosting review site, today announced the winners of their annual award for Best ASP.NET Hosting. Combining years of experience between the editors and hundreds of webmasters' votes, the site granted the award to Arvixe, Host4ASP.NET, WinHost, HostGator and DiscountASP.NET.
The 5 winners have maintained a good reputation in the industry due to their affordable prices, advanced Windows technologies, easy-to-use control panel, good uptime, fast speed and around-the-clock support, according to the information at BestHostingForASP.NET.
1) Arvixe
Arvixe offers ASP.NET hosting services for all bloggers, small businesses, large companies and enterprises. The Personal Class plan, which is designed for building personal websites, includes 6 dedicated application pools, unlimited disk storage and bandwidth, ASP.NET 4.5, Windows Server 2012, and MSSQL 2012.
The regular price of the Personal Class plan starts from $5/mo. However, the company is now providing a 30% discount for $3.5/mo for people who check out with the coupon code BWH360. $175 worth of marketing credits and a domain name are covered in the plan, without additional charge.
2) Host4ASP.NET
With data centers located in both the US and China, Host4ASP.NET is confident in serving online businesses in North America and Asia. There are 3 ASP.NET hosting plans offered by the company, all of which are heavily discounted. For the primary Basic plan, it is priced from $4.95/mo regularly, but is currently running at a price of $2.95/mo now for purchases through this promotional link.
3) WinHost
WinHost has been dedicated to ASP.NET hosting since its establishment. The company offers a 1-click app installer, 30-day full refund guarantee, and the latest technologies including ASP.NET 4.5.1, Silverlight 5, MSSQL 2014 and Classic ASP. Full Trust is also allowed. In addition, the availability of 3 upgradeable plans ensures room for websites to grow.
4) HostGator
HostGator provides unlimited disk space, bandwidth and databases in both the Personal Plan and Enterprise Plan. With pricing starting from $4.46/mo, the services from HostGator include the latest programming languages, Plesk control panel, and a website builder. Technical support is available through phone, live chat and email, and a full refund can be requested within 45 days.
5) DiscountASP.NET
DiscountASP.NET has been devoted to developing an ASP.NET hosting service for developers. The company does not take an edge in the supply of server resources, but instead, it succeeds in providing developers with all of the tools and technologies they need. Multiple security measures are also adopted.
For more information about the 5 web hosts, visit https://besthostingforasp.net/.
About BestHostingForASP.NET
It is an ASP.NET hosting review site that helps developers, bloggers and business owners pick up the right hosting package to get their works and businesses online.