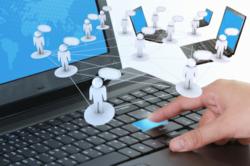 A range of marketing options are discussed in this new list posted online.
Sheboygan, Wisconsin (PRWEB) July 06, 2013
Marketing real estate away from the Internet involves tangible signs, banners and flyers that are often used to attract home buyers. The online marketing industry has been improved with new methods that professionals can use to market housing online to buyers. The HowtoMarketHouses.com company has now listed its best backlink sources for real estate online at http://howtomarkethouses.com/how-to-place-your-real-estate-backlinks-everywhere.
This curated list of some of the leading companies to use for no charge is expected to boost the search rankings of professionals implementing these linking strategies. A range of marketing options are discussed in this new list posted online. Professionals now have multiple choices to implement as one effort to link a website with more potential buyers of real estate using the Internet.
"I've been a full-time marketer since the year 2006," said Ryan Bush, owner of the How to Market Houses Co. Ryan is part of a conglomerate of online companies providing marketing and business solutions to professionals. "Marketing continues to change as new methods are introduced," Bush added.
The accessible content that is now published in list form online is part of a blog series introduced for real estate professionals. All content that is published through this online system is curated with new information as additional methods and strategies are discovered. A premium content section is now offered as one alternative to professionals seeking advanced concepts for marketing websites, social media hubs and mobile marketing strategies online.
Aside from the blog content and premium services that are accessible, a free download for a new e-book series is now available on the homepage of the HowtoMarketHouses.com company website. This e-book outlines reasons why investors, agents or other housing specialists fail when marketing online. This content is now separate from other portions of the website and can be downloaded for use as an additional promotional tool when marketing to reach property buyers online.
About HowtoMarketHouses.com
The HowtoMarketHouses.com company launched its easy to use resource online for expanding knowledge useful for marketing properties on the Internet. This company has remained a viable resource since 2007 when the first edition of the company website was started. Real estate entrepreneur, Ryan Bush, launched this company to help provide marketing resources for housing professionals. The HowtoMarketHouses.com company has grown into one of the most trafficked resources that are used to research marketing strategies for online use. A blog area and premium training section were added recently to expand the resources available.