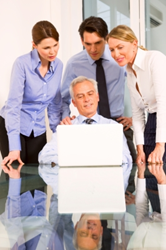 The low prices of homes in Dallas, Jacksonville, Cleveland and Atlanta is helping to create more investor opportunities to flip a home for a profit
Los Angeles, CA (PRWEB) February 18, 2015
The popularity of flipping homes to make a profit in the housing industry has helped to create television programs and hundreds of books written by authors in the United States. The JWB company has now posted its best books for flipping houses list available to review at http://www.jwbrealestatecapital.com/books-on-flipping-houses.
The listing now available includes new and existing books written over the past six years that provide the best entry-level and expert knowledge on the topic of house flipping. While the JWB company does not endorse any of the books or authors in the list, the independently reviewed list is expected to help beginners in real estate.
"The low prices of homes in Dallas, Jacksonville, Cleveland and Atlanta is helping to create more investor opportunities to flip a home for a profit," said one JWB Group source.
One of the advantages that a person who accesses the new list will receive is the ease in ordering every book that is listed. Because only retailers that have books in stock are linked to, a person who is ready to purchase one of the home flipping guides available will not have to worry about out of stock books.
"While our main focus as a company is on turnkey investing, there are many requests sent to our company for information about flipping real estate," said the source.
The JWB company has made changes to its rental property buyer's guide posted this month at http://www.jwbrealestatecapital.com/guide-to-buying-affordable-rental-property. Direct methods to use that can benefit beginner investors are now included in the posted information accessible.
About JWBRealEstateCapital.com
The JWBRealEstateCapital.com company publishes information daily for investment clients across the United States. The company is centered in the rental industry and showcases different opportunities for investors. The JWBRealEstateCapital.com company has transformed its Internet portal into a total information source for adults who have any level of investing experience.