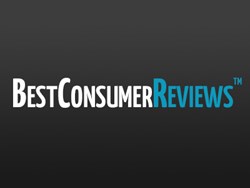 Learn what products ranked the highest in the 2014 Bread Maker Reviews.
Phoenix, AZ (PRWEB) January 17, 2014
Best Consumer Reviews, the independent reviews company, reported that their selections for the best bread makers in 2014 have been released on their website. The bread maker reviews were based several features that include ease of use, design, durability and capacity. Visit BestConsumerReviews.com online to see how the top bread makers compare to each other.
2014 Bread Maker Reviews - BestConsumerReviews.com
In a recent statement from Vince Black, the Editorial Director for the leading reviews site, "A bread maker is an excellent addition to the kitchen and can provide hours of fun and healthy eating for the entire family. Most consumers don't realize, but a break maker not only produces bread but any yeast-based product can be made as well. This includes pizza dough, sticky buns or even baguettes."
Each year the bread maker reviews are performed, the editorial team at BestConsumerReviews.com concentrates on a number of key features that are important to consumers and highlights those features in the review itself. Following an in-depth evaluation, the best bread maker went to Panasonic SD YD250 Automatic Bread Dispenser. Users will find that it is extremely easy to use and comes with a 550-watt motor. The fact that there are 5 different settings to choose from is another reason that buyers rave about the Panasonic SD YD250 Automatic Bread Dispenser. The top bread makers can be compared online at BestConsumerReviews.com at:
http://www.bestconsumerreviews.com/bread-maker-reviews/
About BestConsumerReviews.com
BestConsumerReviews.com is a reviews website dedicated to providing the most current information to buyers. BestConsumerReviews.com takes a distinct approach by rating each product and service according to aspects that are essential to the consumer. Shoppers can quickly find the reviews they are interested in on the BestConsumerReviews.com website. There are hundreds of independent reviews of consumer-based products and services available on BestConsumerReviews.com.