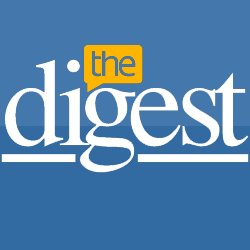 Business hosted PBX providers are growing and becoming extremely competitive, as companies are switching over to this new wave of efficiently communicating.
San Francisco, CA (PRWEB) March 20, 2014
The best business hosted PBX providers are now revealed! A Hosted PBX is a public branch exchange that uses Internet connection to deliver phone communications. Similar to VoIP (Voice over internet protocol), hosted PBX is a new way to use telecommunications using cloud-based transmitting signals instead of traditional phones and an analog system. Business hosted PBX providers are growing and becoming extremely competitive, as companies are switching over to this new wave of efficiently communicating. The experts at TheDigest.com have analyzed customer reviews and satisfaction, network speed and company effectiveness, service-plan features, and cost in order to bring you the best business hosted PBX providers of 2014.
Vonage is recognized by TheDigest.com as the best of the best for business hosted PBX providers. Business clients who have used Vonage (formerly known as Vocalocity) have saved between 50% and 80% on their monthly phone service bills once switching from an analog phone to this online-based system provided by Vonage. Vonage is most renowned by small and medium-sized businesses. They are most cost effective for these smaller companies, but regardless of company size, Vonage offers appealing deals like unlimited local and long distance calling with flat rates and no contracts. Vonage has stimulating features in their package deals like: a unified inbox for fax, email, and voicemail, call flip, voicemail transcription, and an award winning dashboard interface, amongst others. With every new purchase, Vonage gives customers a free IP phone. They also have technical service lines and are thoroughly invested in the success of their products they send your way.
TheDigest.com ranks RingCentral as one of the best business hosted PBX providers of the year because they offer unlimited talk, text and conferencing at super low prices in order to help businesses communicate as they need to in order to succeed. Confident in their product, RingCentral guarantees all new customers a 30-day risk-free trial. But rarely returned, RingCentral is trusted by over 300,000 businesses who have positive customer review. RingCentral's business hosted PBX is used by companies of all sizes and regardless of users, RingCentral offers esteemed features like: unlimited calling to the US and Canada, one toll-free and one direct-dial local number for voice and fax, 1000 toll-free minutes, unlimited extensions, and one direct-dial local number per user. Their technical support line is always open, so clients are aided with any arising phone issues.
Jive is a dependable business hosted PBX service that uses cloud technology possibly better than any other hosted PBX and VoIP provider out there today. Jive Communications uses the advanced technology to provide companies with telecommunication services that are simple and straight-forward, taking away any grief involved in making calls. Jive is extremely consistent with their package plans and their advanced quality of service. The package plan is a completely flat rate, regardless of users on the package. Large government agencies and small start-ups enjoy Jive the same, with unlimited auto attendants, extensions, voicemail boxes, call queues, ring groups, conference bridges and conference calling for $19.95/month for any company with 50+ users.
Those interested in reading more about business hosted PBX providers can visit: http://www.thedigest.com/voip_business
Contact Information:
Kelly Musca
voipeditor(at)bizx(dot)info
(858) 454-5900 x10001