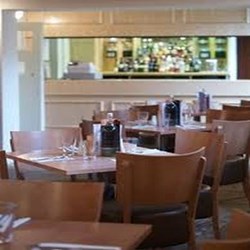 BusinessCashAdvanceGuru.Com Offers New Capital Funding Options for Restaurant Businesses with Zero Credit
Nationwide (PRWEB) December 13, 2013
Companies can find and qualify for the best restaurant business loans available, thanks to merchant lender BusinessCashAdvanceGuru.Com, a leading provider of emergency business loan options and other capital funding resources.
Today, traditional lenders require a lot from small business applicants needing capital funding, which include an extensive credit history evaluation, certified financial documents, tax returns and future earnings and losses projections. In addition, substantially collateral is now an inconvenient, yet stark reality to qualify for a small business loan from a traditional bank.
"No one should go into a bank and expect 100% financing," says Bob Seiwert, senior vice president of the American Bankers Association, a Washington, D.C.-based trade group. "Bankers are lending shareholder and depositor money, and they want it returned on time. They get paid to take prudent risks, but they don't get paid to make equity investments," reports CNN Money.
During the national economic downturn, banks began cutting back on small business lending. Since the official end of the recession, the federal government has enacted new laws regarding banking and lending. Big banks have responded by tightening lending requirements, and effectively shutting out small companies with less than perfect credit files. However, alternative lenders, such as BusinessCashAdvanceGuru.Com, are making commercial grade funding available, lending thousands of dollars without a credit check.
"BusinessCashAdvanceGuru.Com makes obtaining financing approval as fast and as simple as completing a credit card application. The goals of providing access to quick business capital to small businesses across the country are realized through this alternative lender's release of its proprietary commercial funding system."
Small companies can easily apply for a quick online business loan, without having to go through a commercial and personal credit file review and without having to sign a personal guarantee or to put up collateral.
The application is simple, and approvals are given within 24 hours, with funds being directly deposited into the applicant's business checking account in a week. Funds may be used for any purpose and companies do not have to provide certified financial statements or projections in order to qualify. There are tax advantages, and any company accepting credit cards is eligible. Payments are based on a percentage rather than a fixed sum and rates start at only 1.9 percent.
Business Cash Advance Guru.com expanded nationwide services are now available in the following geographical areas:
Alabama, Alaska, Arizona, Arkansas, California, Colorado, Connecticut, Delaware, District of Columbia, Florida, Georgia, Idaho, Illinois, Indiana, Iowa, Kansas, Kentucky, Louisiana, Maine, Maryland, Massachusetts, Michigan, Minnesota, Mississippi, Missouri, Montana, Nebraska, Nevada, New Hampshire, New Jersey, New Mexico, New York, North Carolina, North Dakota, Ohio, Oklahoma, Oregon, Pennsylvania, Rhode Island, South Carolina, South Dakota, Tennessee, Texas, Utah, Vermont, Virginia, Washington, Washington DC, West Virginia, Wisconsin, and Wyoming.
About Us
http://www.BusinessCashAdvanceGuru.com is a division authorized by TieTechnology, LLC. TieTechnology, LLC, specializes in service based solutions for businesses. Services provided by TieTechnology are merchant credit card processing, business service telecommunications, and web based visibility marketing. The advantages of doing business with TieTechnology are, their commitment to their customer service excellence and the offering of one stop solutions to all business to business service product needs for the customers' convenience. To learn more about their wide assortment of business services, please visit http://www.tietechnology.com.
TieTechnology, LLC
813-856-0223 x150