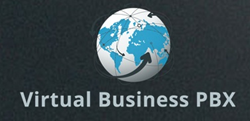 After comparing cost, customer satisfaction, company reliability and scalability, VirtualBusinessPBX.com has announced the top 3 business hosted PBX Providers of the year.
San Francisco, CA (PRWEB) April 18, 2014
A hosted PBX is a public branch exchange using the Internet to make calls and transmit calling signals. Thanks to the ever expanding high speed Internet, business hosted PBX providers are now able to provide businesses with fast transmitting calls, quality service and affordable monthly prices. The experts at VirtualBusinessPBX.com have analyzed the competing hosted PBX providers in order to determine the providers with the most exemplary services. After comparing cost, customer satisfaction, company reliability and scalability, VirtualBusinessPBX.com has announced the top 3 business hosted PBX Providers of the year. Amongst the best business hosted PBX providers are, respectively: Vonage, RingCentral and Jive.
1. Vonage
Vonage Business Solutions (formerly known as Vocalocity) is the number one hosted PBX provider that is best known for benefiting small and medium businesses. Vonage Business Solutions supports businesses by supplying an inexpensive and in-depth communications service that is needed to grow and thrive as a company in any competitive market. Vonage Business Solutions also provides customers with feature rich solutions to help businesses stay at the top of their game. Some of these free add-ons include: Virtual Receptionist, Voice-to-Email, smartphone apps, Simultaneous Device Routing and more. There are thousands of Americans who have already switched over to using Vonage as their phone provider and the positive client reviews show that these boosting features assist teleworking and mobility in businesses a great deal. Vonage Business Solutions has a technical help center that is open every hour of every day in order to assist you with your hosted PBX needs. Vonage Business Solutions offers technical support and are thoroughly invested in their hosted PBX and VoIP technology; they own and develop everything that is sent your way.
2. RingCentral
RingCentral is the second best business hosted PBX option for companies looking to switch over to VoIP services. They are a dependable provider with over 300,000 business clients using their hosted PBX systems. At an extremely low rate, RingCentral offers unlimited talk, text, and conferencing. RingCentral will help companies revamp their communication systems by providing customers with advanced call management, intuitive conference calls, reliable phone and fax services, mobile apps, and full-featured IP phones that are ready for use immediately. RingCentral gives customers flexibility with their payment plan that's dependent on the number of phone users in the plan. While the rates vary, all of the plans have similar exciting features like unlimited calling to the US and Canada, unlimited extensions, 1,000 toll-free minutes and more. RingCentral has a 24/7 technical service line available so that your hosted PBX is running all the time. RingCentral also offers a 30-day risk-free trial guarantee for new customers.
3. Jive - Unified Communications
Jive - Unified Communications is one of the most reliable business hosted PBX services. Ranked amongst the top three providers, Jive takes advantage of cloud technology, using the advanced technology to give companies calling services that are simple and easy to use. They have a package plan that is a flat rate, regardless of how many users are on the package. Large government organizations and start-ups alike enjoy Jive, with their unlimited auto attendants, ring groups, extensions, voicemail boxes, call queues, conference bridges and conference calling for less than $20 a month.