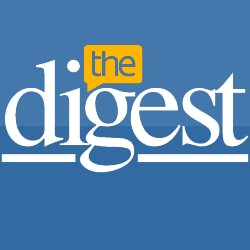 The experts at TheDigest.com have analyzed and compared customer reviews, quality of service, provider scalability, and pricing in order to discover the best business VoIP providers of the year.
(PRWEB) June 04, 2014
Businesses all across the US have been switching over to voice over internet protocol services in order to better their communications department. By choosing VoIP services for telephone and other types of unified communication, customers are able to take advantage of high speed internet and the excellent features that the cloud-based technology of VoIP makes easily accessible. In contrast to traditional, analog phone systems that use cables to transmit signals, business VoIP providers make use of the internet to make communications more intuitive, offer higher quality service, and keep calling information more organized and well managed. The experts at TheDigest.com have analyzed and compared customer reviews, quality of service, provider scalability, and pricing in order to discover the best business VoIP providers of the year. According to the experts at TheDigest.com, the top best business VoIP providers are: Vonage Business Solutions, RingCentral, and Jive - Unified Communications.
Vonage Business Solutions specializes in providing VoIP services to small and medium-sized businesses. Vonage Business Solutions has scalable business VoIP package plans of all kinds that are customizable to every company's needs, regardless of trade. Vonage Business Solutions has boosting features that support businesses, such as: a unified inbox for fax, email, and voicemail, call flip, voicemail transcription, and an award winning dashboard interface, along with several others. They also come fully equipped with a virtual receptionist, smartphone apps, voice-to-email and simultaneous device routing along with their features.
Customers have high reviews of the service they receive from Vonage Business Solutions. They have a technical help center that is open 24/7 in order to keep businesses running their communications line any time of day from any office. Small companies are able to save over 30% on monthly phone bills when switching over to Vonage Business Solutions. All of their phones are certified and the software is updated as quickly as possible. Vonage also pleases customers by having no contracts or costly installation fees.
RingCentral is the number two business VoIP provider according to TheDigest.com for multiple reasons. This business VoIP provider has received acclaimed reviews by over 300k businesses that use their service, and they have an award-winning user interface. The RingCentral Office package lets users add as many lines as needed while being able to custom fit the system for their individual needs. In addition, a personal account advisor is available to help with setup and activation. The customer support line is available 24/7 for any time that there's an issue with the system.
RingCentral offers a wide range of plans starting at under $20 per month per user to under $40 per month per user. Every plan includes the following exciting features: unlimited calling to the US and Canada, one toll-free and one direct-dial local number for voice and fax, 1000 free toll-free minutes, unlimited extensions, and one direct-dial local number per user. And users with larger plans receive unlimited extensions for multiple office locations. RingCentral also has a 30-day, risk free guarantee for new users.
Bringing in a wide range of diverse companies, Jive - Unified Communications offers excellent communication solutions to small businesses, government organizations, and education departments. Regardless of profession or trade, business users are consistently thrilled with Jive's service. Jive's extended cloud capabilities allow businesses to unify entire communication systems no matter where the office or phones are located. They are straightforward and one of the easiest services to use, as Jive - Unified Communications has no hidden fees nor expensive add ons.
Companies looking to compare business VoIP providers should do so here: http://www.thedigest.com/voip_business.