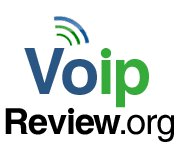 A reliable business VoIP provider, Vonage is a cost-effective choice offering unlimited local and long distance calling with flat rates and no contracts.
San Francisco, CA (PRWEB) March 07, 2014
Voice over Internet Protocol, more commonly known as VoIP is an online digital phone system. Callers make and receive phone calls via the internet rather than transmitting communications with a traditional phone which uses analog, a cable-based system. Due to the rapidly expanding and easily accessible high speed Internet, VoIP services are inexpensive and offer a wide range of features and applications that traditional phone services do not. The experts at VoipReview.org analyzed customer satisfaction, customer care packages, price, and add-on features in order to find you the best business VoIP providers of 2014. Each provider offers packages under $20/month, including different extensive plans that allow businesses to customize and choose the service that best fits their company's telecommunication needs.
Vonage (formerly Vocalocity) is known for best serving those with small to medium-sized businesses. A reliable business VoIP provider, Vonage is a cost-effective choice offering unlimited local and long distance calling with flat rates and no contracts. Vonage not only offers a low price and the scalability that growing businesses need, but they also have elaborate features included in every plan automatically.
Some of Vonage's business VoIP features include: a unified inbox for fax, email, and voicemail, call flip, voicemail transcription, and an award winning dashboard interface, amongst many others. Their assistance to businesses teleworking and mobility at a low price is possible due to Vonage's investment in VoIP technology; they both own and develop everything they send. Vonage Business Solutions' business VoIP has helped lower costs by at least 30% for small businesses of 1 to 50 clients.
RingCentral
VoipReview.org ranked RingCentral as one the top business VoIP providers for a number of reasons. This award-winning business VoIP provider received a 2009 Webware 100 award for Communication given by Webware and is trusted by over 300k businesses.
The RingCentral Office package allows clients to add enough lines for any business and customize the system to fit one's needs. RingCentral works efficiently and allows you to connect your system the day phones arrive. In addition to this, an account advisor is always available to help with setup and activation. Customer support and technical support are available 24/7 during setup and any time there's an issue with the product.
RingCentral offers plans that range from $19.99 per month per user to $39.99 per month for one user. Each plan, regardless of business size includes features such as:unlimited calling to the US and Canada, one toll-free and one direct-dial local number for voice and fax, 1000 free toll-free minutes, unlimited extensions, and one direct-dial local number per user. With larger plans, you get unlimited extensions for multiple office locations.
One of the most remarkable benefits of purchasing RingCentral is that due to their confidence in their product success, they have a 30-day, risk free guarantee with purchase.
Jive
Jive Communications delivers business VoIP that's reliable, enterprise-grade and is used in a wide range of businesses and government organizations of all sizes. Customers are satisfied with Jive's perks of unlimited extensions and unlimited local and long distance calling leading them to be the best customer rated service.
Jive's pricing is clear and to the point - it's a completely flat rate. No matter your company size, Jive offers unlimited local and long distance calling to 48 states along with unlimited auto attendants, extensions, voicemail boxes, call queues, ring groups, conference bridges and conference calling for $19.95/month for any company with 50+ users.
Businesses interested in learning more or purchasing a business VoIP phone system should visit: http://www.voipreview.org/.