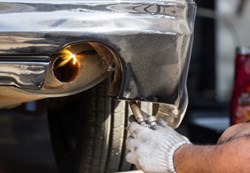 Consumers are always searching for deals when it comes to auto parts and accessories and we're now helping to bridge the gap that exists in the retail industry concerning wholesale pricing
Baltimore, Maryland (PRWEB) September 24, 2013
Specific products are used to improve the exterior condition and interior condition of automobiles. Many of these products are traditionally available only to retailers or wholesale trade partners. The Auto Pros company has now listed access to its best car care wholesale prices online at http://autoprosusa.com/auto-detailing-supplies.
This new listing provides pricing information and other details that can be difficult to find online using traditional resources. Many of the trade prices are protected to help dealers and other companies reselling car care products to the public.
The information now posted online links consumers directly with companies providing discounted products that can be used for any motor vehicle type.
"Consumers are always searching for deals when it comes to auto parts and accessories and we're now helping to bridge the gap that exists in the retail industry concerning wholesale pricing," a source for the Auto Pros USA company said.
Hundreds of companies now exist in the United States that provide interior and exterior products that are used to clean automobiles. Some of these companies do not have retail distribution for consumers to access purchasing of these products. The Auto Pros company partner network review series now includes access to these companies and products.
"Our company gives access to used auto parts and other needed services, and we're now arming consumers with inside information concerning pricing and other details to help locate the best prices possible," the source added.
The Auto Pros USA company website provides updates on an hourly basis for all content posted online. The company databases that now provide access to regional products, used auto parts, automotive insurance and warranties for vehicles are now used 24/7 by consumers using this company as a complete auto industry resource online.
The access to the automotive insurance and warranty databases now online provides alternative ways that consumers receive information for low price policy providers online. The new warranty database can be accessed at http://www.autoprosusa.com/auto-warranty online aside from the car care products resources.
About AutoProsUSA.com
The AutoProsUSA.com company currently provides reviews for consumers visiting its website daily searching for automotive products and related services information online. This company employs its dedicated auto industry staff who personally assist all consumers seeking information or other details about offered services. The AutoProsUSA.com company has expanded its service offerings this year by creating several databases online that instantly link consumers with providers of products and services related to vehicle maintenance. These databases are freely accessible and provide real-time data without the traditional research through third party suppliers required.