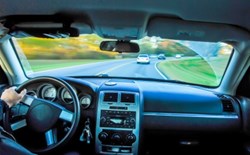 Submission of personal data is not required through our system and all transactions for insurance are completed by individual providers.
Atlanta, Georgia (PRWEB) October 07, 2013
National rates for car insurance often fluctuate depending on the insurer offering policies and the history of each driver requesting coverage. The Car Parts Locator company has now added its best car insurance rates tool online at http://carpartslocator.com/insurance to assist drivers with finding low priced policies. This database is offered for no cost and can be accessed 24/7.
The provider companies that have agreed to submit rates information inside the new database are mixtures of local, regional and national insurance companies that are offering policies for foreign and domestic vehicles.
The offering of this database is expected to make the research process simpler for any driver who is seeking a new or first-time policy on the Internet.
The Car Parts Locator company has programmed its insurance database finder tool to accept a zip code from each driver who requests coverage quotes. This new concept is borrowed from its auto parts creation tool launched in the spring of 2013.
This data criteria is in comparison to companies that require a person to fill out lengthy questionnaires or other documents just to obtain a quote for pricing. This method of matching zip codes to policy seekers is helping to establish a level of privacy and anonymity.
"Submission of personal data is not required through our system and all transactions for insurance are completed by individual providers," a source from the Car Parts Locator company said.
One issue that a person seeking car insurance coverage on the Internet can experience is the difference between high risk and standard risk policies. Insurers now access public records, credit reports, vehicle accident histories and crime data in neighborhoods where drivers warehouse vehicles.
A driver who requires an SR22 bond for insurance could find that some companies refuse coverage based on evaluated public data. The provider database tools that are currently available offer liability, full coverage and high risk policies from multiple insurers.
"It pays a driver to shop around and get as many quotes as possible before accepting the rates provided by a single company to help reduce the monthly or annual premiums that are payable," the source included.
The Car Parts Locator company has developed its insurance tool to be simple to use and provide the basic information that is not always provided through Internet searches of popular insurance agencies. Along with the insurance information, a warranty plan database has been installed on the company website at http://carpartslocator.com/auto-warranty.
About CarPartsLocator.com
The CarPartsLocator.com company supplies consumers with insurance quotes online from multiple companies in North America offering some of the lowest published rates currently attached to liability insurance coverage policies. This company created database system is a secondary solution for car owners to find better policies for insurance coverage online. The CarPartsLocator.com company website allows buyers of auto parts to match parts pricing and availability through hundreds of different resources using the databases provided. The company staff is available through a nationally used telephone number and accessible using the contact methods that are posted on the company website.