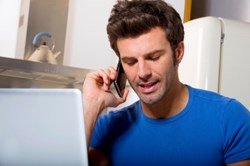 The database is programmed to accept only a zip code from a driver who is interested in comparing rates offered by a number of different U.S. insurers.
Portland, Oregon (PRWEB) October 28, 2013
North American drivers researching a car insurance company could find rates can be cheaper when multiple companies are reviewed and compared. The Auto Pros company has developed a brand new system for locating the best car insurance company quotes online at http://www.autoprosusa.com/insurance. This no charge to use system is presenting affordable policies to any U.S. driver.
The development of this insurance introduction system is a new concept put forth by the company management this year. The programmed search systems now supplied online directly link policies offered by insurers to owners of cars in the U.S. completing research for pricing and policy coverage information.
The Auto Pros USA tools that are accessible are updated as information is received each day by all providers. The system uses a better way to collect driver information that does not involve any exchange of mailing address, first name or last name information compared to standard telephone quotation systems used by national insurance companies.
"The database is programmed to accept only a zip code from a driver who is interested in comparing rates offered by a number of different U.S. insurers," an Auto Pros USA company source said.
This helpful method of delivering quotations without consumers having to provide sensitive information to view pricing is expected to become a popular way for the Auto Pros website visitors to research pricing online. The security provided with this system allows an car owner to access the rates information using any Internet connection.
"Because we're not collecting consumer data, it is safe to use our database to find out what companies are charging average drivers for insurance based on the actual zip code entered during the quote process," the source added.
The AutoProsUSA.com website now promotes more than one research tool that U.S. vehicle owners can benefit from online. The announcement of the aftermarket warranty tool is the newest feature on the company website. This tool for helping to locate warranty plans was introduced last month to consumers at http://www.autoprosusa.com/auto-warranty.
About AutoProsUSA.com
The AutoProsUSA.com company currently provides automotive consumers with simple ways to research insurance plans and other needed services in the automotive industry. Database programming has helped to benefit this company by introducing parts suppliers, insurance policy providers and warranty programs to car owners in the U.S. The AutoProsUSA.com company provides all visitors to its website with instant access to all available tools and programs for connecting consumers with auto services online. Company staff supplies the lookups and other customer service commonly requested for the automotive parts referral service this company founded in 2012.