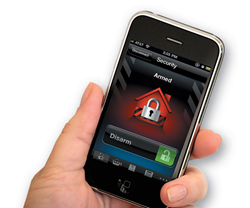 Ceullar alarm systems are growing in their popularity due to the ability to monitor your home so closely from a distance - the winners of the best cellular alarms at Alarmsystemreport.com is a good place to start consumer research on these systems.
Sacramento, California (PRWEB) March 21, 2014
In an effort to equip readers with enough information about the concept of cellular technology, Alarm System Report has published the reviews for its 2014's Top Cellular Alarm System. Making it to this year's exclusive list are FrontPoint Security, Protect America, Vivint Home Security, LifeShield Home Security, and ADT Security.
From the many companies competing in the industry, the aforementioned alarm system companies emerged on top because they excelled following aspects during the section process – affordability, customer service, ease of installation, equipment quality, customer support, and warranty.
In its alarm system reviews, Alarm System Report recognized that FrontPoint Security is the best alarm company out there today. Using GE Security equipment, it provides 100% wireless and 100% cellular home security at one of the most competitive rates in the industry.
Protect America, on the other hand, was named as the silver medal winner in Alarm System Report's best cellular alarm system rankings. It offers phone line monitoring, broadband monitoring and cellular monitoring with very little up-front cost.
Meanwhile, Vivint Security could boast of providing its customers with the only cellular two-way touchscreen control panel available in the market, which they get from 2Gig Technologies. Alarm System Report noted that it has also changed their pricing structure recently to make their systems for affordable for customers.
Alarm System Report has also recognized LifeShield Security as one great choice for customers. It offers low up-front cost and nearly unbeatable rates for its broadband monitoring and cellular monitoring services. Its affordability, do it yourself installation feature, and great customer service and technical support are all working together to bring it up the ladder of the cellular alarm system rankings nation wide. Its incentive offers of 30-Day Money Back and Price Match Guarantee made their services more attractive to consumers.
Completing Alarm System Report's top cellular alarm system companies is ADT Security. According to the reviews, this company offers monthly phone line, broadband and cellular monitoring options in different reasonably priced packages. It offers numerous types of equipment and technology that can be customized to meet the homeowners' specific needs.
Complete reviews of these cellular alarm system companies are now available at AlarmSystemReport.com.
About AlarmSystemReport.com
AlarmSystemReport.com is an established information hub for homeowners who are planning to purchase wireless, cellular, and do-it-yourself alarm system companies. The site provides comprehensive reviews from distinguished home security and automation experts in the alarm system industry.
# # #