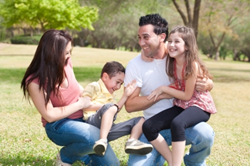 Retailers are starting to discount products early ahead of the Black Friday holiday and our price guides are meant to showcase the latest deals
San Jose, CA (PRWEB) November 25, 2014
The Cherry News company is now providing resources to help more shoppers find the top gifts through its newly launched consumer guides online. A new posting of the best Christmas 2014 gift and price guide is now accessible for the public through the rest of the year at http://cherrynews.com/top-christmas-2014-gifts.
The staff of writers who research retail products for the CherryNews.com portal have helped contribute the most in-demand products for sale through major retailers. Items that are expected to perform well include technology, toys, DVD and game consoles that are all included in the gift guide for consumers.
"Retailers are starting to discount products early ahead of the Black Friday holiday and our price guides are meant to showcase the latest deals," said a CherryNews.com source.
The posted guides are brief overviews of the types of products that are expected to sell well through retailers like Amazon, Walmart and Target in 2014. Price information is discussed along with a direct link to a current low price advertised by retailers that are covered inside of the consumer guides.
"Promo codes are one way that retailers use to provide last-minute discounts to consumers and our guide will be updated as codes are discovered," said the source.
The Cherry News company has focused its attention on the syndication of new consumer content this year. New outlets to distribute the blog posts, price guides and other textual content have been tapped and are expected to help more consumers benefit from the company marketed information.
About CherryNews.com
The CherryNews.com company has remained a trusted resource to find consumer products information on the Internet since 2011. The company produces price guides and other discount publications that help the public to make smarter purchase decisions. The CherryNews.com company provides instant access to columns, blog posts and price information guides through the major holiday seasons each year.