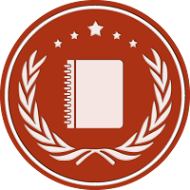 IRVINE, Calif. (PRWEB) July 29, 2015
Awards organization 10 Best CRM has just released the most recent iteration of its categorical breakdown of customer relationship management (CRM) solutions.
10 Best CRM uses both qualitative and quantitative measures to compile an accurate report of only the best and most outstanding companies in the CRM solutions world. Their proprietary algorithms rank dozens of companies based on reputation, services, prior accolades, and extensive research. The current top ten rankings recognize companies for outstanding performance in the category of Cloud Customer Relationship Management Applications. This list of high-performing firms boasts awards such as Top Cloud CRM Solutions, Best Cloud CRM Software, and Leading Cloud CRM Solutions, alongside other recognitions of excellence.
Sage, based in Irvine, California, has earned the top-ranked spot in this category. Sage is a leading cloud CRM firm that was awarded the Top Cloud CRM Solutions for its completely adaptable cloud-based platform. Sage is a firm that is trusted by some of the nation's largest, most reputable companies. Their software allows clients to track the timeline of every lead, from initial contact to closing a deal, as well as track the performance of marketing campaigns. Another important service Sage offers is the CRM builder, which allows for a totally customized CRM solution based on client needs.
amoCRM, a top cloud CRM software company in California, has earned the number two ranking on 10 Best CRM's list for Top Cloud CRM Solutions. amoCRM's platform is designed for ease and speed. Their platform's streamlined interface allows clients to manage and track customer needs quickly. The simplicity of the CRM allows businesses to close deals more rapidly than the competition. In addition, amoCRM's cloud allows clients to add new leads instantly and automatically.
Other notable awards include Oracle's Top Cloud CRM Software and Salesforce.com's Best Cloud CRM Applications. Base CRM from Mountain View, California; Talent CRM from New York, New York; Boston, Massachusetts' Bullhorn; and Nutshell CRM all received mentions for Leading Cloud CRM Applications. Agiloft and InfoFlo also received mentions for their noteworthy cloud CRM applications.