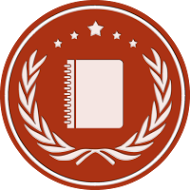 SAN FRANCISCO, Calif. (PRWEB) April 20, 2016
10 Best CRM has announced the winners of the best cloud-based customer relationship management software for April 2016. The top awards has been presented to Freshdesk for excellence in the field, which allows clients to handle a variety of customer service tasks from one location. This is a new monthly award.
Cloud-based information can be accessed from any computer or mobile device anywhere and is, in addition, not vulnerable to crashes or accidental erasures that can occur on desktop computers. The software makes it easier for businesses to streamline customer leads and other information in real time. Rather than having to rely on complex spreadsheets and guessing to decide which are the best leads and the most urgent tasks, companies can rely on the software to handle many of these tasks for them.
It is time consuming and challenging, however, for companies to decide which is the best cloud CRM software for their purposes. To assist them, 10 Best CRM has researched the companies that provide this software. The firm's expert team has analyzed each company and, using proprietary methods, reviewed the software and its usefulness to clients. The team members also added their own individual expertise to the research. It has put together all this information and has developed rankings for the top 10 best cloud CRM software providers.
Ranked as the top cloud CRM software is Freshdesk of San Francisco, California. The company brings together received and sent emails, telephone calls and text messages and displays them on a cloud-based interface. Doing so provides employees with the information they need to include a personal perspective into communications.
In second place is Bullhorn, leading cloud CRM software based in Boston, Massachusetts. The company maintains that a company using its software can integrate other critical applications, such as Outlook and MailChimp, into its software.
Filling third place on the top-10 list of best cloud CRM software is Nutshell CRM of Ann Arbor, Michigan, which provides an integrated platform to help companies provide effective sales promotions. The system—which works equally as well on desktop computers and mobile devices—interacts seamlessly with other applications, such as MailChimp, Google Apps and Twitter. Clients use the software for business contacts and to boost sales.
For more information about 10 Best CRM or the other organizations listed in this news release, visit http://www.10bestcrm.com.