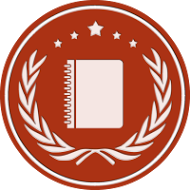 Irvine, Calif. (PRWEB) June 25, 2015
10 Best CRM comes up with a list of the top 10 companies in various areas of the CRM software industry. Recently, the organization presented the newest additions to the list. The following is a description of the top three companies on the roster.
Sage, based in Irvine, California, is number 1 on the list of Top Cloud CRM Software Firms. Sage has come up with effective CRM and marketing tactics that apply to all sorts of businesses. A cloud professional edition is available for a mere $39 each month to help businesses get what they need at a faster pace. This professional edition includes management and campaign tools, as well as a custom CRM builder. All of these tools can be applied to both web and mobile platforms, and there is also a social media suite for companies that are interested in generating leads in this way.
amoCRM, which is based in the city of San Francisco, California, is the second-place contender for the title of Leading Cloud CRM Application. amoCRM has given customers some of the highest quality cloud CRM software that is out on the market. They understand the growing importance of CRM in building relationships between businesses and all of their consumers. Additionally, incorporating cloud services makes the entire process easier for everyone, since all of the information is stored in the software and businesses do not have to deal with menial tasks that involve retention of that very same information. Customers will benefit from the software as well, as they will have the ability to access their own relevant information online.
Oracle ranks number 3 on this list of Best Cloud CRM Software companies. Oracle, based in Redwood Shores, California, has created CRM software that allows companies to keep their IT operations simple while also being impressive in terms of innovation. They have about 400,000 clients worldwide in 145 different nations; they are well-known for their efficient and high quality service to all of their customers. Oracle has made sure that their software will make the lives of customers all over the world easier and that it contains desirable traits such as reliability and speed.