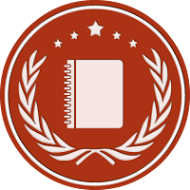 SAN FRANCISCO, Calif. (PRWEB) July 18, 2016
10 Best CRM is pleased to announce that it has created a new monthly award for Best Cloud CRM Software. The list of award winners for July 2016 is led by Freshdesk, which is known for its user-friendly services.
The award is designed to honor CRM software companies that exceed expectations and break through barriers to provide clients with exceptionally effective technological services that optimize their ROI.
Top cloud CRM software Freshdesk is a company that keeps clients happy by offering them streamlined, savvy services and ongoing support. The software provided by the company is user-friendly, and helpdesk services are also available so clients can have their questions answered and issues resolved quickly and correctly. When clients use the Freshdesk software, they gain access to multi-channel support that enables them to remain on top of all customer needs, irrespective of the method they use to make contact with others. Whether a customer uses social media, email, or phone, the system user will receive the message. The analytics and reporting management also enables users to remain on top of important metrics. The company's professionals are pleased to offer clients a 30-day free trial.
Bullhorn is a top-notch customer relationship management company that operates from Boston, Massachusetts. Many industry colleagues and experts consider the company to be one of the best cloud CRM software companies in existence. The company is active via multiple social media channels, including LinkedIn, Google+, Facebook, and Twitter. The CRM solutions provided by the company include cloud recruitment software management, contract staffing, candidate management, resume tracking support, consulting relationship management, mobile recruiting, ATS software review, mobile customer relationship management, enterprise recruitment software support, consultant customer relationship management, customer relationship management software support, and tracking.
As a leading cloud CRM application firm, Nutshell CRM thrives on helping business owners push their companies forward by offering a synergistic set of proven customer relationship management resources and services. The software provided by the company enables users to launch search queries for the purpose of identifying the email, address, phone number, and other contact information of a specific individual. This CRM service can run on several kinds of operating systems that are frequently used on personal computers within the office environment. Additionally, users can easily access the software through the use of smartphones.
For more information about the new award and the winning companies, visit. http://www.10bestcrm.com.