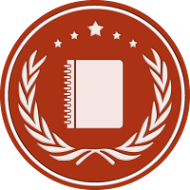 SAN FRANCISCO, Calif. (PRWEB) June 28, 2016
Expanding its leadership in the recognition of the top CRM software solutions, 10 Best Cloud CRM is thrilled to announce its honorees for the Best Cloud CRM Software. Three CRM firms have been selected as this month's top recipients of the distinguished award: Freshdesk, Bullhorn and Nutshell.
Freshdesk of San Francisco is being honored for developing the top cloud CRM application. The second-place award goes to Bullhorn of Boston. The highly-regarded third-place recipient is Nutshell CRM of Ann Arbor, Michigan.
As a new monthly award, this CRM top honor recognizes business contributions to customer relationship management solutions.
This month's honorees were selected according to several qualitative and quantitative factors including previous accolades, web performance statistics and business ratings in the industry.
The leading cloud CRM application, Freshdesk, has provided customer service solutions to over 80,000 clients, including Honda, Hugo Boss, Sony Pictures and Unicef. The expert CRM professionals at Freshdesk collaborate with clients to assist with multi-channel support, CRM integration and self-service options. This unique CRM offers affordable pricing options, and the first three agents are free. Freshdesk provides up-front pricing quotes with no hidden fees and unexpected add-ons.
Being a top cloud CRM software, Bullhorn strives to help customers build stronger relationships with clients. This CRM software is different for several reasons. It offers a user-friendly interface. Bullhorn's CRM shows snapshots in real time. Bullhorn offers CRM intelligence that plans ahead to focus on urgent relationships and prioritize daily tasks. Bullhorn offers CRM, Pulse, Salesforce Automation, ATS, Back Office, Onboarding and VMS Integration solutions for its customers.
10 Best CRM's list of top cloud CRM applications is rounded out by Nutshell, which helps its customers build lasting relationships with its innovative CRM solutions. Clients who use Nutshell are able to strategically and incrementally grow. Nutshell's CRM software helps clients stay organized, increase productivity and nurture leads. This user-friendly interface is employed by renowned clients such as 3dcart, Perfect Bar, Human Element, Juice Analytics and National Boiler Service. Nutshell provides ongoing training on its websites for customers to learn how to fully integrate the CRM software.
The 10 Best Cloud CRM team helps customers make decisions about the best CRM software to purchase. This experienced team consists of top business people who understand the importance of effective CRM software.
For more information about the award winners for this month, please visit http://www.10bestcrm.com.