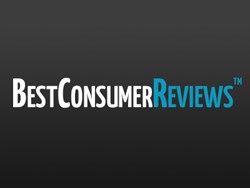 The latest coffee grinder reviews can be seen on the BestConsumerReviews website.
Philadelphia, PA (PRWEB) January 19, 2014
The consumer-based product reviews company, BestConsumerReviews.com, publicized the release of their 2014 coffee grinder reviews. The editorial staff at BestConsumerReviews.com rates coffee grinders on a variety of aspects that are important to customers including value, quality and durability. To read the full reviews and to understand how the top coffee grinders compare to each other, please visit BestConsumerReviews.com online at:
http://www.bestconsumerreviews.com/coffee-grinder-reviews/
Vince Black, the Editorial Director for BestConsumerReviews.com, stated, "For coffee drinkers, a coffee grinder is essential for the fresh coffee taste. It is a purchase that requires a good amount of research before deciding which one to buy. The team at BestConsumerReviews.com can relate because it is powered by coffee. The coffee grinders that are ranked all share high-quality construction qualities that will make them last throughout the years."
The top coffee grinder went to the KRUPS 203-42 Electric Spice and Coffee Grinder after a thorough review process. Quite a few consumers favor the KRUPS 203-42 Electric Spice and Coffee Grinder due to its quality build and the ability to grind not only coffee beans but other items like spices. The Krupps Coffee Grinder has a great design and would fit into any kitchen. For an entire review of the leading coffee grinders and to compare them side by side, please visit BestConsumerReviews.com online at:
2014 Coffee Grinder Reviews - BestConsumerReviews.com
About BestConsumerReviews.com
BestConsumerReviews.com is a reviews website centered on providing the most current information to consumers. The analysts at BestConsumerReviews.com rank each product based on a group of features that are important to the consumer purchasing the product or service. BestConsumerReviews.com provides an experience to the consumer which makes it simple to determine which product is the best choice according to what is important to them. There are hundreds of independent reviews of consumer-based products and services available on BestConsumerReviews.com.