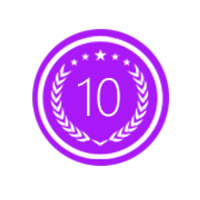 SAN FRANCISCO, Calif. (PRWEB) November 30, 2015
10 Best PR gives out monthly awards to the best agencies that offer public relations solutions for corporate clients. For the month of November, this independent entity has published a Best Corporate PR Firm list that is based on fair and objective criteria. The top corporate PR companies that are recognized with the awards have earned the right for acclaim on a national scale.
According to 10 Best PR, Strategic PR Group claims the title as the top corporate PR company. Strategic PR Group is a leading corporate PR firm that has a strong international presence particularly in Asia. A primary office in Hong Kong makes this PR firm a top choice for corporations in wealthy Asian nations such as Taiwan, Japan, South Korea and Singapore. Of course, the majority of the corporate clients that hire Strategic PR Group are actually from the financial sector of Hong Kong. Whether there's a need to manage a crisis or launch a new branding campaign, this company has brilliant ideas in public relations. A lot of effort also goes into promoting corporations in major Asian media outlets including TV and printed publications. Additionally, Strategic PR Group has distinguished itself as an expert in social media outreach particularly to consumers who speak various Asian languages.
451 Marketing takes the second ranking in the category that focuses on the top agencies specializing in corporate public relations. Headquartered in Massachusetts, 451 Marketing is a premier corporate PR firm that acquires most of its clients from some of the largest cities in the New England region of the United States. For example, many financial firms from Boston and Hartford, CT seek the PR solutions that are offered by this innovative agency. 451 Marketing has entire departments that take over control of all aspects of communication for managed corporate clients. For instance, Twitter and Facebook accounts are opened and updated on behalf of banks, insurance agencies and credit issuers. Of course, 451 Marketing also tries to tap into traditional media channels like TV and radio in order to solidify the images of corporate clients. In a digital age, this PR firm recognizes the essence of reaching out to smartphone users. Corporations are advertised in mobile-friendly ads and other campaigns that are easy to view on Android devices, Apple iPhones and iPads.