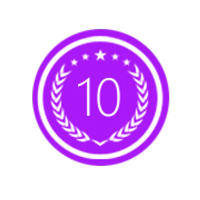 San Francisco, Calif. (PRWEB) October 24, 2016
Representatives of 10 Best PR are pleased to announce the arrival of a new award: Best Corporate PR Firm. Three winners were named in this category, including Hudson Sandler, ICR and Goodman Media.
10 Best PR is committed to helping business owners attain the exceptionally-effective public relations services they need and deserve, which is why it is devoted to issuing monthly awards to highlight exemplary firms. Companies can learn more about which PR companies have consistently provided clients with excellent, efficient public relations services by reviewing the following information on each of this month's winners.
Hudson Sandler is No. 1 on the list of leading corporate public relations agencies for October 2016. Businesses grow when they attain powerful, progressive public relations services. The professionals of Hudson Sandler understand this principle, and that is why they are pleased to offer cutting-edge, customized PR services for clients who want to optimize conversion while maintaining a positive image in the public eye. The representatives of Hudson Sandler offer diverse services to ensure that the business owner can effectively interface with a wide range of game changing media professionals, including journalists and bloggers.
As a top corporate public relations agency, ICR and its professionals are committed to offering clients detail-oriented, goal-driven PR services. This ensures that the brand retains a prominent, positive, powerful image in the public eye. Having this type of expertise, it is not surprising that ICR landed on the list of winners for October. The professionals of ICR have worked with clients in numerous sectors, some of which include clean technology, energy, financial services, food and beverage, investment management, healthcare, industrials, aerospace, real estate, restaurants, healthy living, banking, technology, insurance, retail and consumer, and lodging.
The third-place winner, Goodman Media, is a leading corporate PR firm that specializes in offering clients savvy, sophisticated public relations services that work. Whether the business owner is attempting to connect with the public or establish connections with influential media reps like bloggers and journalists, the Goodman Media representatives are skilled in employing the customized PR strategies necessary to ensure the realization of the goal. Some of the brand-building services provided by the PR company include social media campaigns, media relations, publicity campaigns, multicultural communications, national advocacy campaigns, event publicity, product launches, crisis communications, local market media outreach, and corporate communications.
For more information about the firms that have been recognized in this category, please visit http://www.10bestpr.com.