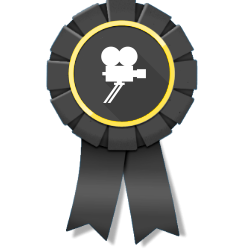 CHICAGO, Ill. (PRWEB) October 22, 2015
Video production ranking and review website 10 Best Production recently announced the Best Corporate Video Production Firm in the United States for October 2015. Demo Duck of Chicago, Illinois topped the list, while Indigo Productions and SocialFix took second and third, respectively.
10 Best Production is dedicated to reviewing, ranking, and awarding companies that create corporate videos for clients. It is the video production division of 10 Best Network LLC, which is an online network that comprises a vast array of reviewing websites that focus on evaluating website design and development companies.
Demo Duck, the Best Corporate Video Production Firm selected by 10 Best Production, has its own studio for creating corporate videos that promote their clients' products and services. Also, the agency includes hyperlinks in the video, so that viewers can share them—whether they are posted at the corporation's website or on its YouTube channel. Perhaps Demo Duck's most notable client is Crazy Egg, which increased its monthly revenue by $21,000 as a result of working with the agency. Other clients include Dropbox, Fridge Buying Guide, Lowe's, Netflix, Panasonic, Zencash, and Zipongo.
At #2 on 10 Best Production's list is of top firms is Indigo Productions, which is based in New York City. The agency is there every step of the way, from development of the concept to the finished product. In its role as a leading corporate video production agency, Indigo Production is involved in the scriptwriting, storyboard development, casting, location scouting, video editing, motion graphics and 3D animation, visual effects, color correction, and sound design, among other phases of production. Indigo's clientele has included Christie's, Bulgari, Springer Publishing, Oscar de la Renta, and the Financial Times Stock Exchange.
SocialFix is #3 on 10 Best Production's list of Best Corporate Video Production Companies. SocialFix is perhaps notable for combining multimedia technology with engagement on social media platforms. Additionally, SocialFix makes corporate videos available in code for viewers to easily embed them into webpages. Companies that have relied on SocialFix's services include Borax Paper Products, Inc., the Executive Women's Forum, the National Multiple Sclerosis Society, PinkTie, the United Supply Corporation, and vibe-a-thon.