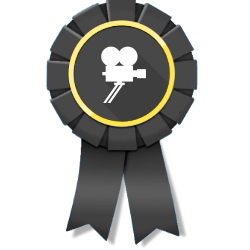 LOS ANGELES, Calif. (PRWEB) June 27, 2016
10 Best Production recently released the names of the ten best corporate video production firms of June 2016. Two of the 10 Best Corporate Video Production award winners for the month are Patrick Ortman and Photon.
The awards are given to video production firms based on an analytic review algorithm taking into account services offered, client data, online research, consumer reviews, previous recognition, website traffic and other selective criterion. Reviews are conducted by 10 Best Production's team of experienced professionals, which have an extensive background in online branding, web reputation, PPC, social media marketing and video production.
Patrick Ortman tops 10 Best Production's list of leading corporate video production firms. Patrick Ortman is an ADDY-winning company with offices in Los Angeles and New York. In addition to creating television commercials, web videos, and corporate videos, the Patrick Ortman firm writes powerful stories for their clients. At the time of this writing, the Patrick Ortman firm has worked with more than ten Fortune 500 companies. The firm has served a variety of prestigious clients such as CapitalOne, BMW and IBM.
Photon, a leading corporate video production agency based in San Francisco, Calif, earned a spot on 10 Best Production's award list. Photon's clients have access to their recording studio, as well as to a talented team experienced in the production of sales videos, marketing videos, customer testimonials, corporate narratives and event kickoff videos. Photon adds versatility and value for its clients by functioning as both a production firm and a full-service creative agency. Photon specializes in corporate and commercial storytelling service and has been in business since 2001. The company strives to be the area's best corporate video production firm.
10 Best Production knows that high-quality video production is essential to success in today's marketplace. As part of their commitment to helping modern businesses succeed, 10 Best Production's new monthly awards program will promote excellence in the corporate video production industry and serve as a valuable guide for businesses searching for the best in corporate video production services.
For more information, please visit http://www.10bestproduction.com.