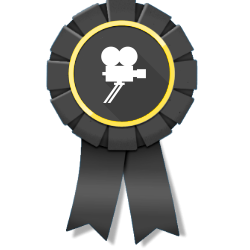 CHICAGO, Ill (PRWEB) January 26, 2016
10 Best Production, a website that issues monthly awards, has made its selection for the best corporate video production firm in the business.
The website's top choice among the best corporate video production companies for January 2016 is Demo Duck. Demo Duck is a Chicago, Illinois company that concentrates on corporate video production, notably explainer videos. Although Demo Duck is a comparatively small operation, its results are far from insignificant. The company was created close to half a decade ago and is successful at making fresh and modern corporate videos. Demo Duck offers its services to clients of all sizes. Animation tends to be the biggest area of expertise for Demo Duck. However, many clients also depend on them for their impressive live action videos. Past clients of this company have included Netflix, Lowe's Home Improvement and Panasonic.
Indigo Productions in New York, N.Y. is another corporate video production firm that is highly appreciated by the members of the 10 Best Production staff. This agency opened its doors in the early 1990s and has clients located around the globe. Some of the company's clients are people working alone, while others are massive corporations. Being a top corporate video production firm, Indigo Productions has created many social media videos, recruiting videos and commercials. Some of the illustrious clients that have depended on Indigo Productions' video savvy are Kellogg's, NBC, Everlast, New York University and the National Hockey League (NHL).
SocialFix, which is also based in New York, rounds out the top three winners for January. In its role as a leading corporate video production company, SocialFix has helped clients with identity branding for about a decade so far. The goal of this company's identity branding work is to assist clients with increasing traffic to their websites and, ultimately, with earning more customers. SocialFix typically produces live-action videos. A couple of the other useful services that are available from the talented professionals at SocialFix are social media marketing, web development and web design. Clients of SocialFix hail from industries like real estate and retail.
10 Best Production's list includes seven other exemplary corporate video production firms. Wilmington, North Carolina's Inspire and Las Vegas, Nevada's Levy Production are two examples of these companies. 10 Best Production will continue to rate the services offered by corporate video production companies throughout the country and world.