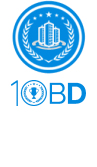 San Francisco, California (PRWEB) July 17, 2014
10 Best Design has just named their choices in the top corporate web design firms around. 10 Best Design is headquartered in San Francisco, California and focuses on web design, search engine optimization (SEO), web development and Internet branding. The organization focuses heavily on ranking companies that specialize in web design.
Blue Fountain Media takes the top slot in 10 Best Design's ranking. This web design firm concentrates mostly on big organizations. They're experts in marketing through social media websites, web development, online strategies and publicity. They're located in New York, San Francisco and Washington, D.C.
The second and third place slots go to Big Drop Inc and CLiKZY Creative, respectively. Big Drop Inc. is an innovative and cutting-edge agency that thinks outside the box when it comes to producing attractive and user-friendly websites. CLiKZY Creative, on the other hand, pleases their clientele through producing websites that are simultaneously easy to navigate and lively and vibrant in style.
Other top-notch corporate web design firms that were named by 10 Best Web Design include The Creative Momentum, Maxburst, Hudson Horizons, Dotcomweavers, Forix Web Design, Cadre and Kohactive. These highly acclaimed web design companies are located in areas all over the country, from Paramus, New Jersey and Portland, Oregon to Atlanta, Georgia and the aforementioned Big Apple.
All of these illustrious corporate website design agencies have many accomplishments under their belts. Cadre, for example, is excellent at creating websites that can help companies find new audiences. Maxburst is adept at Internet branding and assisting companies in pinpointing their specific identities. While these web design agencies indeed have many similarities in the services and specialties they provide, they also have various clear differences.
Companies searching for the best corporate web design firms in the nation should explore 10 Best Design's exciting selections. These top Enterprise companies can help businesses take their customer bases to the next level and beyond. When 10 Best Design carefully analyzes web design firms, they focus on the end results. Teams at superior corporate web design agencies require elaborate server and database abilities. Top-notch design expertise, of course, is yet another requirement for any and all corporate web design companies. If you review all of these highly respected web design agencies, it might help you pick out one that's most appropriate for your company's needs.