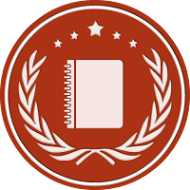 SAN FRANCISCO, Calif. (PRWEB) August 22, 2016
Recently, 10 Best CRM chose Pipedrive as the winner of its Best CRM Award for August 2016.
CRM, which stands for customer relations management, is a vital aspect of any business, which is why so many businesses choose to allow CRM software to perform the task for them. Once a business decides that CRM software is necessary, the next step is finding the best one to use. That can be hard to determine, especially since the market is essentially saturated with programs and applications of all varieties. That's why 10 Best CRM has started issuing a new monthly award that ranks the best CRM software.
10 Best CRM has dedicated themselves to creating comprehensive rankings of the best CRM applications on the market. They use proprietary algorithms to determine the overall best piece of software based on a number of statistics and performance metrics. The result is an updated list at the start of each month. The top three winners of the 10 Best CRM award for the month of August have been listed below.
Pipedrive, the top CRM application on the August list of contenders, is truly an award-winning resource. The software is intuitive to use, and the company behind it is constantly innovating the software to make it faster, more reliable, and easier to use. This application is designed to help track metrics that determine the efficiency of certain client engagement tactics. This allows sales reps who use the software to see actionable steps they can take to improve their sales, which will boost profitability.
Infusionsoft, the second-place winner on the August list best CRM applications, is a program written by a company based out of Chandler, Arizona. The goal of the software is to make sales and marketing work on a more efficient, streamline basis. It can be used with desktop and mobile devices, which makes it ideal for companies with a large population of mobile employees. The software can even track appointments through a scheduler, and it helps promote overall efficiency thanks to the statistical analysis it can perform.
Top CRM software Salesforce.com is the third place winner for August. Salesforce.com is dedicated to helping businesses grow at the fastest rate they possibly can without experiencing growing pains. They have nearly 20 years of experience in the CRM software field, and their services have been noted by Forbes over five years in a row.
For more information about the companies mentioned in this press release, visit http://www.10bestcrm.com.