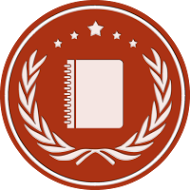 NEW YORK, N.Y. (PRWEB) September 19, 2016
The representatives of 10 Best CRM are pleased to announce a new category of awards: Best CRM Software. The award winners in this category for September 2016 are Pipedrive, Infusionsoft and Salesforce.com.
10 Best CRM is a company that places primacy on providing people with accurate, concise information regarding which customer relationship management software companies offer the best services and products. That is why the company meticulously ranks and publishes a list of the best providers in the industry. Details about each award winner are provided below.
Pipedrive, which heads this month's list of best CRM programs, is a cutting-edge community of CRM software experts who provide clients with amazing products that enable them to remain in control of the pipeline. By utilizing a proven sales management tool methodology, the professionals of Pipedrive enable clients to work with a clear visual interface. This interface enables users to complete actions while retaining its organized format so that individuals can easily navigate through and complete complex sale processes. Some of the other features that the Pipedrive software contains include sales reporting, activities and goals, sales forecasting, email integration, and data import and export.
Infusionsoft, another leading CRM software, exemplifies all the best attributes of CRM programs. Here is why: Once a business owner has a lead, the next step is transferring the lead into a customer who will generate revenue for the company. One of the best ways to actualize this goal is through the use of the outstanding CRM software provided by the professionals of Infusionsoft. Thus far, the company has left over 100,000 users satisfied with the software. While it's possible to lose a customer during any part of the sales process, Infusionsoft's software enables users to decrease the likelihood of this outcome by enabling them to track each step more correctly. With over 15 years of industry experience, the Infusionsoft team excels in empowering clients to optimize their conversion rates and keep their sales process organized and effective.
Top CRM software Salesforce.com is another well-deserving recipient of this month's award. Business owners who want to work with a leading CRM software company should connect with the professionals of Salesforce.com. Ever since 1999, this company has been offering a holistic, robust line of software products that optimize and expedite the customer relationship management process. The professionals of the company understand that human capital necessitates a staff that has the knowledge necessary to make productive decisions around the clock. To make it happen, Salesforce provides clients with the software necessary to centralize knowledge about the customer while also making that information easily accessible to employees.
For more information about this month's winners, visit http://www.10bestcrm.com.