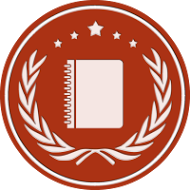 SAN MATEO, Calif. (PRWEB) July 27, 2015
Independent research organization 10 Best CRM has released its top ten award winners for consumer relationship management software (CRM). 10 Best CRM makes choosing a consumer relationship management solution simple for its clients. The firm has made a name for itself in the field of CRM solutions by offering extensive education and helpful tips for selecting the right CRM software. When this is combined with their unbiased, well-researched opinions, the final result is a company ranking list that clients can trust. Their most recently released list highlights companies for excellence in the field of CRM software. The accolades include Best Customer Relationship Management Program, Top Customer Relationship Management Programs, and Leading Customer Relationship Management Programs, among other prestigious titles.
Ranking at the top of 10 Best CRM's list is NetSuite, a leading CRM software firm based in San Mateo, Calif. It was awarded the number one slot for Best Customer Relationship Management Applications. NetSuite offers its clients a seamless, cloud-based solution that makes organizing leads and developing relationships with customers incredibly simple. NetSuite allows clients to expand their businesses rapidly by streamlining marketing operations and automating sales processes. Clients who are looking for increased productivity and a cloud that they can trust choose NetSuite.
Oracle earned 10 Best CRM's second-place ranking for Best Customer Relationship Management Software. A well-established West Coast company, Oracle is often touted as the best CRM software business in the industry. Oracle stays on the cutting edge of CRM software and consistently offers clients a leg up on their competition. Oracle makes engaging prospects and establishing a well-reputed brand a seamless, simple process. This allows clients to focus on building a customer-centered brand and frees businesses to spend more time analyzing market performance. Oracle takes care of the relationship portion of CRM so its clients can focus on building a brand customers can believe in.
SAP, a German firm, ranks third on the list of outstanding customer relationship management programs. They take pride in their superior reputation management services, as well as their highly specialized marketing techniques. SAP knows what works and utilizes that knowledge to dramatically increase leads for their clients. SAP's comprehensive service offerings ensure an experience tailored to every client's needs.