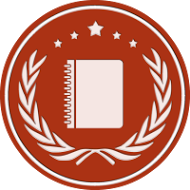 NEW YORK, N.Y. (PRWEB) June 27, 2017
Independent research organization 10 Best CRM has just released their list of the best CRM software options for the month of June. Every month their professionals give awards to CRM software in various categories such as best for small business, best free, and best cloud based CRM software. The top ten best CRM is their highest award.
Using a special analytic algorithm, the industry experts at 10 Best CRM combine their own research with factors such as customer reviews, traffic ratings and registration fees. Any company can be included in their directory, but consideration for the top ten award requires a standard entry fee. 10 Best CRM also offers tips for businesses on how to research CRM software and choose the right solution for their needs.
Pipedrive, the top customer relationship management software for June 2017, is located in New York, N.Y. Pipedrive offers the best all-around CRM solution for businesses. Their software focuses on keeping actions simple and customizable to the unique needs of each business. The software includes automated planning and tracking capabilities, and a free trial is available from their website. Pipedrive serves over 50,000 customers in over 140 countries. In 2016, they were rated the best employer in Estonia.
The No. 2 spot on June's list of leading customer relationship management software went to Infusionsoft of Chandler, Arizona. 10 Best CRM is pleased to rate this solution as the best software for small businesses because Infusionsoft boasts over 125,000 users and a proven record of 16 years serving businesses. The software automates many small tasks and allows users to concentrate on reaching their serious customers. It also offers an integrated E-commerce platform that encourages more leads and higher closing rates.
This month's number three spot on the ranking is held by Salesforce, based out of San Francisco, California. Top CRM software Salesforce is best for businesses looking to "market smarter" and includes numerous automation features. The software is entirely cloud-based, giving businesses the freedom to access their customer's data from anywhere. Their artificially-intelligent Einstein program learns from customer data to give users insightful suggestions. Users can track interest to predict future trends and connect with customers individually from the convenience of a mobile device.
For the full list of June's best CRM solutions, visit 10bestcrm.com.