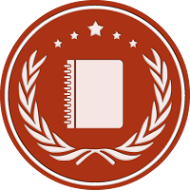 San Francisco, CA (PRWEB) March 14, 2016
10 Best CRM has released its selections for the Best CRM Software award for March 2016. The venerable awards organization chose Pipedrive as the top recipient of this month's award.
When it comes to finding the best CRM software and really understanding the different options available in a fair and balanced way, no other resource outdoes 10 Best CRM. They offer awards and list rankings to the best CRM application developers in the industry and are constantly looking at both established CRM businesses, as well as new ones to bring their readers the news on just who is really the best in the industry. 10 Best CRM uses a number of statistical based approaches that ensure the rankings they create are always fair and balanced. Savvy business owners take advantage of 10 Best CRM's extensive research and proven metrics to find the most cost effective CRM software solution designed for their specific needs.
There are plenty of businesses nowadays taking advantage of big data to fine tune their customer engagement strategies. This is all done through customer relationship management (CRM). Overall, the strategies and practices that come from the proper utilization of CRM give businesses exactly what they need to cut it in today's fast-paced world. There are a number of firms that say they offer the best customer relationship management application, but which app really outshines the competition? There are so many to choose from. That's where the awards issues by 10 Best CRM are helpful.
At the top of the list of best customer relationship management applications is Pipedrive. They focus on providing small business owners a straight forward system that allows them to quickly begin getting customers to come to their website. They have spent a great deal of time on their system, and it really shows. There are numerous filters and sales tools that paint a very clear picture of just what a business is doing. In addition to that, the API they use is top-notch compared to most other CRM application options, which makes connections a seamless experience.
Another company that 10 Best CRM spotlighted for March is top CRM software Infusionsoft. This company is based out of Arizona. Like Pipedrive, they are focused on small businesses, and their dedication to CRM applications has really paid off. They already have a customer base of over 30,000 users and have shown no indication that they plan to slow down. One of their prominent customers is a star on a popular TV show, and this indicates how attractive this company is to the business-savvy investor. They really do give their customers a great value when it comes to top-quality customer relationship management software.
For more information, visit http://www.10bestcrm.com.