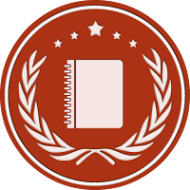 NEW YORK, N.Y. (PRWEB) April 18, 2016
The top 10 customer relationship management programs of April 2016 have been announced by 10 Best CRM. A new monthly award, it is being given for the excellence displayed by companies in this field, also known as CRM software.
CRM software is increasingly becoming an essential part of operating a successful business. It is vital to choose a good provider of CRM software because doing so will enhance customers' experience when interacting with the company. It also is an important help in enabling a business to grow.
However, selecting the best customer relationship management program for the needs of an individual business can be confusing and time-consuming. Searching for them on the Web or in local directories often provides little indication of how effective they will be for the needs of a particular company.
To help such businesses, the team of experts at 10 Best CRM has researched the field and tested programs using a variety of proprietary methods to determine which the best CRM software programs. In addition, the experts include their personal insights to gauge the effectiveness of each program.
In addition to naming the top 10 companies, 10 Best CRM has outlined the services that each provides so a business can select the one that is most suited to its needs.
The top three best customer relationship management programs on 10 Best CRM's April list are:

Pipedrive of New York, New York: Among the benefits of this software is that multiple email accounts can be synchronized into one central portal, saving businesses a lot of time on communicating with customers around the world. Pipedrive also offers top security to secure data, comparable to what is used with bank accounts and credit cards. This is why it ranks highly on 10 Best CRM's list of the best customer relationship management programs.
Infusionsoft of Chandler, Arizona: Filled with a variety of features, including email accounts and chat sessions most often used by office workers, Infusionsoft is a top CRM software that helps businesses manage customer relationship management on mobile as well as desktop operating systems. The central portal also can archive messages from selected customers.
Salesforce.com: Salesforce is reportedly one of the world's most popular customer relationship management programs, largely because it is cloud based. As a leading CRM software, Salesforce.com combines the details of customer purchasing habits and interests, and it develops marketing strategies based on those details. It also enables emailing and calling customers close to the time that they get in touch with the company.
For more information about 10 Best CRM or any of the other organizations mentioned in this announcement, visit http://www.10bestcrm.com.